Job details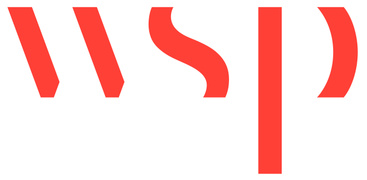 Global Governance Monitoring Specialist
Career level
Entry (0-2 years), Middle (2-5 years), Senior (5-10 years)
Employment type
Full time
Remote job
(the activity is performed from home)
WSP is currently seeking a "Global Service Excellence Monitoring specialist" to join the Global IT Department in a local office or work remotely. Reporting to the Global Service Excellence manager, the candidate's role will be to deploy & govern operational tasks done by external partners on servers, storage and backup systems across the globe. Working with a team of IT specialists around the globe, the candidate will be making decisions concerning infrastructure related challenges. In addition to these governing functions, this role will actively participate in global projects designed to integrate these systems into operations. To successfully deliver all these functions, this candidate will work closely with regional service owners, project teams and other Global IT Teams across the world.
The position offers an exciting opportunity to develop a career within a large and expanding global corporate environment.
RESPONSIBILITIES

As part of the Global Service Excellence Team, the Global Service Excellence Monitoring Specialist will work closely with our global supplier to oversee and govern the technical underpinnings of our global infrastructure and operations agreement. In addition to these functions, this role will be responsible for the following:
• Perform tasks necessary to fulfill service level agreements regarding all aspects of our monitoring SolarWinds platform;
• Configure and maintain our SolarWinds monitoring platforms;
• Perform daily health checks and break/fix support on the SolarWinds monitoring platforms;
• Manage new technology, integrations into the monitoring systems;
• Work closely with the design team to develop and integrate console solutions to consolidate views of service events;
• Provide event logging and historical repositories to aid in the investigation and prevention of incidents, problems, and service quality issues;
• Follow internal ITIL process: change control, incident response and testing processes for modifications of the SolarWinds monitoring platform;
• Anticipate, mitigate, identify, respond and help to resolve issues with the monitoring platform;
• Monitor, analyze, and predict trends of the monitoring platform performance, space allocation and data growth to recommend enhancements;
• Participate to the development of document and maintain operational processes and tasks of the monitoring platform;
• Actively work with the design team to stay informed on trends, emerging technologies and best practices;
• Coordinate the implementation of redundant systems, policies, and procedures for disaster recovery;
• Contribute on any Root cause analysis related to the Monitoring platform;
• Contribute to any corrective action based on Problem management related to the monitoring platform.
QUALIFICATIONS

• 5 + years of relevant experience and related education
• Microsoft Operating Systems
• Linux Operating Systems
• VMWare vCenter Products
• Nutanix
• SolarWinds
• NetScout
• Spectrum
• Nagios
• Netbox
• Twilio
• Bachelor's degree in related field such as Information Technology, Computer Science,
Engineering or related field
• Ability to quickly understand new tools
• High degree of initiative
• Ability to work creatively and analytically with others in a problem-solving environment
• Ability to communicate problems in terms that are understandable to end users at all levels
• Ability to present complex ideas and concepts to all levels of management
• Good knowledge on infrastructure protocols to gather element-level event data
• Good understanding of network performance monitoring, application performance
management, high-resolution systems monitoring and IT operations analytics
• Excellent written and verbal communication skills in English