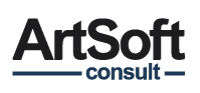 Global Marketing Support
Career level
Middle (2-5 years)
Description
As a Global Marketing Support, you will work with a globally team located in different countries. Coordinating global activities for various digital global marketing projects your daily activaties will be: providing guidance, support and assistance to local marketing teams concerning working and organizing the information in the CMS (in multiple language versions).
You will have a chance to be a part of an exciting journey in a fast-growing international team, working with colleagues from all over Europe.
Level: Junior-to-mid level (2-4 years of experience)
Hands-On experience
Working with different CMS (Content Management Systems) – 2 years
Experience in working with global teams
Good understanding of Google Analytics (knowledge in Google Search Console is an advantage)
Excellent skills in Microsoft Office products (MS Outlook, Word, Excel, PowerPoint)
Junior experience with CRM systems
Understanding of SEO and its importance for the Digital Marketing
Basic skills in Photoshop is an advantage
English Language – professional working proficiency
Personal Qualifications
Excellent organizations skills
Always striving to deliver best quality
Attention to details
Clear "Can do" attitude and seeing challenges as opportunities
Proactiveness
Willingness to cooperate with people from different cultures and background
Team cooperativeness
The benefits of working in ArtSoft Consult's team are:
Relatively flexible working program;
Open and relaxed working atmosphere, being very much encouraged the communication, as well as knowledge sharing between team members;
Involvement in complex international projects for big players on the global markets;
Attractive salary, bonuses and rewards for high-quality work in complex and challenging projects;
Professional and modern work environment;
Possibility for professional development (training, certifications, opportunities for career development, etc.);
Consideration of individual capabilities.