Job details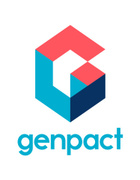 General Ledger Accountant with French
Looking for Premium Talent
Career level
Middle (2-5 years)
Employment type
Full time
Remote job
(the activity is performed from home)
Spoken languages
English
- Advanced
, French
- Advanced
* all languages are compulsory
Monthly net salary
850 - 1300 €
General accounting tasks (GL account maintenance, journal entries, closing activities, reporting etc.),
Asset Accounting (capitalization, depreciation, amortization), inventory accounting and cost accounting;
Making the balance sheets and checking all the in scope accounts (fixed assets, client accounts, supplier accounts, etc.);
Closings and reconciliations for the managed accounts;
Analyzing and following the accounting journals, making reclassifications and corrections;
Analyzing and investigating the blocked items for payment on trade accounts payable accounts;
Handling and reconciling the intercompany transactions and accounts;
Handling the accounts reconciliation for the group companies according to procedures, when required;
Managing the salary related expenses;
Offering the necessary reports and information for the internal and external controls;
Preparing monthly performance reports according to the established contract indicators and any other additional requested reports to be reviewed by the client;
Communicating in a timely manner any relevant information related to the process;
Respecting the activity schedule established with the customer;
Fulfills any other ad-hoc activity required by the manager or customer.