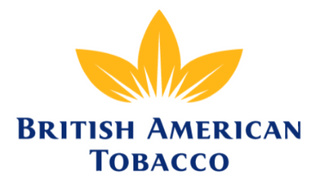 GBS Procurement- Sourcing Specialist
Career level
Middle (2-5 years)
Spoken languages
English - advanced
Environment:
The Centre of Excellence under GBS will service Procurement centrally and at End Market level across the CoE process including owning and managing a central repository of templates to support these processes. They are expected to work in partnership with Procurement to ensure a user friendly experience and that actions are being executed in alignment with both the global GBS strategy and global Procurement strategy.
Each Centre will be made up of a mixture of highly skilled, trained and knowledgeable procurement resources delivering specific activities within StS. This includes sourcing preparation and execution, analytics and reporting, support in contract management, supplier onboarding, supplier screening, ABAC and KYS procedures, and catalogue creation and catalogue maintenance. They will ensure a high level of customer service to Procurement and end users globally.
A new StS solution is being developed and deployed globally between 2019 – 2022 and each Centre will be expected to use the solution to fulfil Procurement obligations in complete alignment with Procurement and LEX. GBS will be expected to work closely with Procurement to ensure targets and objectives are being met.

Principal Accountabilities:
To be responsible for providing materials such as templates and training documents for GBS hubs to conduct end to end tactical sourcing consistently and efficiently, including StS solution training to ensure all necessary steps are followed and logged
To work with the GBS CoE Lead and resource each sourcing event through central management of the eRFx pipeline across all categories and End markets
Responsible for the execution of sourcing activities for End markets and for the central Procurement teams
To develop the processes, templates, governance and framework for executing eRFx processes and supporting other sourcing activities as necessary.
To manage the cadence and pipeline for eRFx including e-Auction activities and ensure appropriate support is provided to End markets and for the central Procurement teams
To ensure all eRFx's once complete are appropriately updated, logged and communicated to procurement, and successfully transferred to a contract on the StS solution
To execute tactical sourcing events and support sourcing preparation where necessary (. for strategic sourcing projects) such as market research and analysis, data analytics, reporting
To set-up and execute e-auctions for tactical and strategic sourcing projects in consultation with end markets global team and GBS tactical teams
To communicate award to successful vendors and inform non-successful of the same outcome
To manage and/or conduct training to teams for the use of the StS technology to execute sourcing events
To successfully transfer sourcing projects to a contract on the system
To communicate the results of tactical sourcing events, and agree the supplier with Procurement using the system
To gather end user feedback and generate continuous improvement ideas
To apply the agreed global policies and standards to all sourcing activities at all times
To respond to user queries (from Procurement or the business) with regards to final award including providing necessary audit trail
Experience & Knowledge:
Prior experience in using eProcurement / eSourcing tools (. Ariba, Coupa, Icertis and / or Oracle)
Advanced capabilities in conducting tactical and strategic sourcing activities
Experience of the creation of effective group contracts, and knowledge around corporate regulation and legislation implications
High level of commercial awareness
Strong interpersonal and communication skills
Numerical and analytical skills
Proven influencing and negotiating skills
Ability to develop and maintain effective partnerships working across geographic boundaries
Strong project management skills to coordinate all GBS sourcing tasks centrally
Team management skills
Focused on delivering results
A "can do" attitude