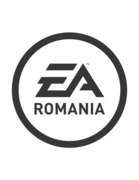 Gameplay Software Engineer
Career level
Middle (2-5 years), Senior (5-10 years)
We are Ghost Games, an EA Studio
We entertain millions of people across the globe with the most amazing and immersive interactive software in the industry. But making games is hard work. That's why we employ the most creative, passionate people in the industry.
Ghost was founded in Gothenburg in 2011 with one clear goal: to create stunning racing games for the worldwide audience. They are now located in Gothenburg (Sweden), Guildford (UK) & Bucharest (Romania).
TheAdventureAhead
The Ghost studio in Bucharest is looking for asoftware engineer to join our engineering ideal candidate will bring new ideas, creativity and not hesitate to speak up with what they have to experienced engineers are keen to mentor/train you in what it takes to developcutting edgefeatures for our AAA 're looking for someone who can bring us enthusiasm, a desire to learn, and a new perspective to add to our collaborative studio.
What anEngineer does at Ghost:
Working as part of our engineering team, you'lldevelop &specialize yourprogramming skills, learning to turn ideas into implementations that ship in games
Collaboratesdailywith otherengineers and departments to deliver amazing features– both in-person and via Slack and email
Implements,tests andmaintains reliable and efficient code
An Engineer at Ghost also needs:
To be comfortable in C++ programming with a desire to enhance their skills.
BSc in Computer Science, Software Engineering, or equivalent
Good understanding of object-oriented design principles
A passion for bringing new ideas to the office, a drive forteamwork, and engagement to become a better software engineer today in order to bringhigh-qualityentertainment for our future titles.
What's in it for you? Glad you asked!
We love to brag about our great perks like comprehensive health and benefit packages, tuition reimbursement and, of course, free video games. And since we realize it takes world-class people to make world-class games, we offer competitive compensation packages and a culture that thrives off of creativity and individuality.
At EA Romania, we live the "work hard/play hard" credo every day.