Job details
INACTIVE AD:
The employer is not currently actively recruiting for this position, but you can apply for the ad.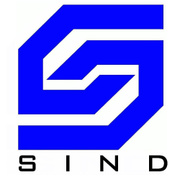 Functionar Administrativ
Looking for Premium Talent
Career level
Middle (2-5 years), Senior (5-10 years)
Employment type
Full time
Spoken languages
English
- Medium
* all languages are compulsory
Monthly net salary
400 - 800 €
Candidatul ideal
-Persoana creativa, inventiva si intuitiva;
-Abilitati de comunicare si organizare;
-Abilitati de lucru pe PC, nivel avansat (sa cunoasca pachetul MsOffice foarte bine,tehnoredactare documente, realizare si editare fotografii, cercetare pe internet, cunoastere programare si management baze de date nivel mediu constituie un avantaj)
-Vorbitor de limba engleza, nivel mediu/avansat;
-Persoana implicata in activitatea desfasurata, cu simt de raspundere si punctuala;
-Experienta profesionala in domeniul administrativ constituie un avantaj (nu o obligatie, selectia se realizeaza in baza probei de lucru);
-Cunostintele de contabilitate primara constituie un avantaj major.
Descrierea jobului
Sarcinile generale pe care le va desfasura persoana selectata sunt specifice de secretariat. Toate procesele desfasurate in cadrul Sielman Industries se realizeaza in baza procedurilor de lucru. Persoana selectata va beneficia de instruire conform acestora. In mare sarcinile sunt de scanare si redenumire documente, gestionare si organizare documente (indosariere, arhivare), management corespondenta (fizica si digitala), inregistrare vizitatori externi si pregatire protocol (ptr clienti, auditori, controale etc). O sarcina deosebita a biroului de secretariat este aceea de suport al departamentului de contabilitate. Postul implica gestionarea documentelor financiar contabile si importare date in programul de contabilitate. Cunostintele de contabilitate primara constituie un avantaj major.

Oportunitati:
-Perspectiva unei cariere intr-o companie stabila cu o experienta de 23 ani in industria de aparare;
-Mediu de lucru placut si un colectiv foarte bine pregatit;
-Oportunitati de invatare si imbogatire a cunostintelor;
-Pachet salarial atractiv, cu posibilitatea de crestere in functie de performante;
-Posibilitatea de avansare in cadrul companiei.