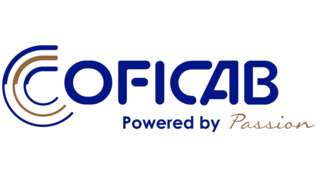 FUNCTIONAL SAFETY TEST TECHNICIAN
Career level
Middle (2-5 years), Entry (0-2 years)
Responsibilities
Collects different samples and performs the monthly functional tests according to the group functional tests plan and instructions.
Records and interprets functional test results. Prepares and coordinates the corresponding functional test report including relevant details, documents and test results and collects the evidence from detected nonconformities.
Detects anomalies, carries out analysis following strict instructions and suitable methods and reports analysis results and interpretations of identified dysfunctions to concerned parties
Assures the well keeping of test equipment and the organisation and cleanness of the laboratory work areas under compliance with 5S standards, while respecting defined flows, locations and storage conditions.
Suggests continuous improvement actions to improve quality results and KPIs.
Stops the production in case non-conformity and takes appropriate decisions according to the non-conformity product treatment procedure. Complies with the Quality and EHS Systems requirements. Complies with corporate values, code of conducts and non-disclosure agreement.
nbsp;
Requirements
Secondary Level with professional diploma in technical field
Bachelor's degree in technical field
Language and Software Skills
1-3 years in a similar position (automotive sector is desired)
Communication, Building Relationships, Self-Development, Personal Effectiveness
Our offer
Attractive salary, meal tickets, 13th salary, free transportation, paid meal, the opportunity to develop a career in a multinational environment.
By applying your CV, you agree that your personal data will be processed and saved in our database. The processing and saving of data will be done by SC Coficab Eastern Europe SRL only for the purpose of recruiting and selecting your CV for the actual position and for other future vacant positions within the company. Your personal data is stored for a maximum of 6 months.