Job details
INACTIVE AD:
The employer is not currently actively recruiting for this position, but you can apply for the ad.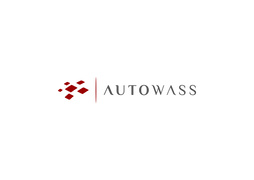 fullstack-developers (remote)
Career level
Middle (2-5 years), Senior (5-10 years)
Employment type
Full time, Project
This job can be done remotely
Spoken languages
English
- Beginner
* all languages are compulsory
Monthly net salary
3000 - 4000 €
We're looking for project based or experienced Fullstack developers (Angular/Flutter with Spring) having between 3 and 6 years of experience that are willing to take on the challenge of designing and implementing a product according to the high standards imposed by the team.
We see the ideal candidate as someone who is passionate about her work and is willing to challenge the design decisions in order to help create the best quality products.
What we hope to find
Bachelor degree in computer science
Experience in developing microservices
Experience in developing and consuming RESTful APIs
Experience with both sync and async work models
Experience in developing mobile-web components
Experience in working with sockets (UI & API)
Experience with a CI environment (Jenkins, Travis etc)
Experience in writing unit and integration tests
Experience with containers (docker)
Experience in working with SPA clients (Angular 2+ / React )
Experience with state management patterns (redux, ngrx)
Experience in working with CSS layouts like Flexbox or Grid
Experience in working with HTML in a semantic way
Experience in working with JS (Node js constitutes an advantage
Experience in developing UI unit tests (component level)
We struggle to maintain a culture that revolves around solution oriented creativity, so if you are looking for new opportunities, contact us to find out more.
General Description:
Autowass is a digital marketplace that offers a "one stop shop" experience for everyone in the auto maintenance industry. It's goal is to completely change the way that we think about handling car related issues.
On the client side, the solution exposes a set of web, android and ios apps that allow the users to create and manage a profile for their vehicles
On the service provider side, Autowass provides a business process automation tool that allows service providers ( repair shops, tyre shops, pickup services and so on) the possibility of handling customer orders by means of an integrated software solution, that increases operational efficiency tenfold.
We're need you in our team so that we can take the solution to the next level, while we're planning for a massive application roll-out in the upcoming months.
Will you join the mission of innovation the auto sector in Romania and then in Europe?

Loyalty and performance bonuses in the automotive industry