Job details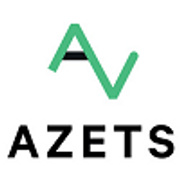 Full-Stack .NET Developer (Angular)
Looking for Premium Talent
Career level
Middle (2-5 years), Senior (5-10 years)
Employment type
Full time
Remote job
(the activity is performed from home)
Spoken languages
English
- Advanced
* all languages are compulsory
We are looking for an experienced full-stack .Net software developer, who is located in Timisoara, Sibiu, Brasov or Alba-Iulia, to join our development team. The position will primarily involve designing, implementation and maintenance of new and existing features in our international products. Your focus areas will be architecture, integrations, usability and performance of highly sophisticated web applications.
The Azets IT team is divided between Norway and Romania, the working language is English.
Your main tasks and responsibilities will include, but not be limited to, the following areas:
Understanding the platform needs and functional areas, and provide design and development of new and existing features as required
Participating in modelling and architectural analysis, design and work estimations
Writing Unit Tests and participate in testing of solutions
Use issue tracking and project management platform Youtrack and maintain documentation in Confluence
Quickly learn new technologies, always keeping abreast of current trends in your field
What you bring to the role:
Degree in Computer Science or relevant education/experience
3+ years experience in software/integration development
Experience of object oriented development using .NET
Experience as a developer working with C#
Good experience working with at least one JavaScript MVVM framework, preferably Angular
Knowledge about NoSQL databases and modern web technology
Interest in software engineering methods, design patterns and modelling
Genuinely interested in technology with focus on open standards, systems integration, SaaS architectures, RESTful API
Experience with business systems can be an advantage
Goal oriented, structured and analytical
Good to have experience working with AWS technology (. ECS, Lambda functions, SQS)
Good to have experience with Message broker (. RabbitMQ)
Preferably, you have experience with:
HTML5, CSS3 and modern JavaScript/TypeScript
.NET MVC Core
NoSQL databases like Elasticsearch, MongoDB, Redis
Required personal skills:
Strong attention-to-detail, follow-up skills and results-oriented attitude
Good presentation, oral and written communications skills
Willingness to coordinate and work with others
Ability to understand our business applications quickly
For us, the personal attributes of each of our employees is what makes us authentic in the marketplace. We look for people who can not only collaborate with peers but can also bring their own voice to the table. We want people who are dynamic in their approach and respectful of other people's opinions. We are looking for someone who wants to join a family of like-minded individuals and be more than just a team member.
Azets
Azets is an award winning leading firm of Accountants and Business Advisers operating across the UK, Nordics and Romania. We are a family of over 6,500 employees and work across 160 offices. We have seen dramatic growth in recent years and as a result, we are now looking to invest in our skills set even further!
What is in it for you?
A full-time job in a successful and really fast-growing company
Good platform to grow your skills with a great atmosphere
Modern technology, work methods and tools
13th salary, meal tickets
Employee Referral Bonus - We're always looking for talented individuals to join our family
Pension - Looking after your future self when it's time to step back and relax
Private Medical Cover - Ensuring you are taken care of every step of the way.
Flexible Working - Azets understands that as with any family, we all work in different ways and
Need flexibility within our working day and therefore we operate a flexible working policy.
A friendly team who is eager to meet you
We are looking forward to welcoming you to our team!
Apply now!
If you are qualified for this position, submit your CV now for immediate consideration!
Please note that only suitable candidates will be contacted!
Thank you!