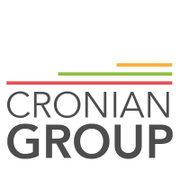 Full Stack Developer (Laravel/Angular)
Career level
Middle (2-5 years)
Gross salary / month
1500 - 2500 €
You will be working directly with the existing development team in Bucharesto help build innovative digital products for startups and innovation driven teams in larger companies.
Members of our team contribute actively to our development as a company, push for pragmatic solutions to get things done, improve themselves, and help the whole team to get better. We are looking for people with an entrepreneurial mindset that take the initiative; because that is what our clients need.
We are looking for a full stack PHP/Angular developer to extend our team.
Your role
You will be developing web based platforms and applications.
Besides starting the applications development you will also be tasked with continuing their evolution over time and maintain them when needed. We normally work on new projects 4 days a week and take a day for maintenance and small tasks on Fridays.
Products we built have been used by hundreds of thousands of people and startups we supported have raised multiple millions.
Your skills
Working in this role you will need the following skills and experience:
You have a degree in computer science or similar.
You have 2+ years of work experience.
You have experience both on the frontend (Angular) and backend (Laravel) side.
Willingness and ability to learn new things.
If you have some of these skills as well it will be a big plus:
DevOps experience
API building experience
HTML/CSS skills
Agile experience
An eye for design
We pride ourselves on being a small, quick, and nimble team. There are a few benefits working with us:
Multicultural, open minded team
Flat hierarchy with large amounts of responsibility if you are willing to step up
Flexible work schedule that is oriented towards results
Ability to influence where we go as a company
Freedom to explore new technologies and learn new things
Great office location in the city center
Free choice of the device you work on (within reason ;) )
Occasional drinks with *insert fast food*