Job details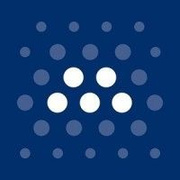 Full Stack Developer (Kafka)
Career level
Middle (2-5 years), Senior (5-10 years)
Employment type
Full time
Spoken languages
English
- Advanced
* all languages are compulsory
Who We Are – MassMutual
For nearly 170 years, MassMutual has put our customers at the heart of what we do by providing holistic financial solutions, guidance, and education on their terms. Our long-term strategy helps ensure that our policyowners and their loved ones can rely on us to be there when they need us most.
Positioning MassMutual for its next 20 million customers and remaining innovative in a digital-first world led to the creation of MassMutual Romania in 2020. With offices in Bucharest and Cluj, MassMutual Romania was established to build an in-house team with expertise in application development and support, quality assurance and data science.
MassMutual Romania – in partnership with MassMutual in the United States – will help shape a culture of innovation and work together to create the digital products and technology solutions that help people secure their future and protect the ones they love.
If this vision excites you, we are seeking a Full Stack Developer to become a MassMutual team member. This is a great opportunity to be a part of the transformational journey at MassMutual. As we continue to grow our business and look for new ways to engage with customers, technology will be one of the most important enablers to our success and you can be a part of it.
Job Description
We are looking for someone who has a passion for building great, simple, performing applications, and working alongside and coaching other developers to do the same.
You offer strength in production-ready code in NodeJS/React using strong analytical skills. We value the desire and ability to learn quickly but familiarity with the AWS ecosystem would be a plus. Excellent problem-solving abilities, strong communication skills, and the desire and ability to self-start and time-manage in a fast-paced environment will set you up for success in our team. Ability to work with Enterprise architects and develop technical requirements and specifications according to the Enterprise architecture.
Our ideal engineer is team-oriented, possesses excellent communication skills, and is skilled in all levels of web architecture and application development. You've developed multiple tiered web applications in the past and are intimately familiar with modern web technologies. You know how to integrate 3rd party tools and agents to monitor performance and defects, and you deliver your products by following best practices in continuous delivery. You can take a collaborative approach to working with others.
Objectives of this role
To drive toward the effective utilization of the latest technologies, partnering with stakeholders across the team, as well as experts in other areas to achieve these goals. A solid understanding of best practices for software development associated with design, coding, testing, monitoring, and s/w life-cycle management.
Own all aspects of a product's technical implementation, and can advise, mentor, and coach other developers and/or consumers of the product. A desire to partner closely with product managers to refine the product.
Ability to articulate and champion design strategies related to scalability, maintainability, performance, security and usability. Desire to go beyond the basic functional solution to build maintainable and well tested code. Experience with highly scalable systems in an AWS ecosystem. Experience with Continuous Integration and Continuous Deployment technologies and processes.
Security Competencies: Work to maintain system and data security at a high standard, ensuring the confidentiality, integrity and availability the application is not compromised. Adhere to industry best practice coding standards and verify all code developed at MM is free from bugs and security vulnerabilities (OWASP/CWE).
Daily and monthly responsibilities
● Writing production-ready code with fluency in modern front-end JavaScript frameworks
● Engineering responsive web applications in NodeJS, , deployed in Docker containers on the Amazon Cloud
● Building web microservices with NodeJS
● Skilled debugging of new code, and even code from others. Doing code reviews.
● Develop Kafka Producers, Topics, messages, and Consumers using NodeJS
● Writing RESTful API's
● Architecting applications leveraging virtualization, elastic computing, dynamic configuration, and logging
● Advocating and evangelizing for your work to internal and external customers
● Learning new emerging technologies and take initiative to offer technical direction and creative solutions
Basic Qualifications
● 5+ years of software engineering/development (1+ years as a Full Stack developer)
● 1+ years experience developing in NodeJS
● 2+ years experience building and deploying cloud-based platforms on Amazon Web Services
● 1+ years experience developing microservices integration using Kafka
● Experience building and deploying modular, scalable APIs that support either mobile, browser, or batch processes
● Experience with 1 or more JavaScript framework (. ReactJS (preferred), Angular, Vue)
● Proficient in quality practice, TDD, BDD and unit test strategy
● Bachelor's degree
Preferred qualifications
● 7+ years in software engineering/development
● 2+ years working in a mature agile environment
● Ability to coach/mentor junior developers
● Expertise in one or more software programming languages
● 2+ years experience writing NodeJS code
● 2+ years experience with Kafka
● 1+ years working knowledge of CI/CD engineering practices
● 1+ years Test-Driven Development (TDD) experience, including exposure to Behavior-Driven Development (BDD)
● Entrepreneurial mindset with the ability to work in a rapid and iterative development environment
● Experience with at least one RDBMS, writing SQL queries, etc
● Experience securing applications and data with industry best practices
● Experience optimizing and tuning deployed applications at scale
● Experience with CSS processors and frameworks (. Sass, Less, Bootstrap)
● Experience with unit test frameworks (. mocha, chai)
● Experience with BDD frameworks like
● Experience collaborating with a team of geographically-dispersed programmers with varying skill sets
● Superior communication skills with the ability to work directly with business partners
● Experience in RESTful API Design, API scaling, monitoring, logging, and optimization
● Working knowledge of web technologies and security practices, such as: cross origin resource sharing (CORS), cross site request forgery (CSRF) protection, page load optimization, code splitting, and progressive loading