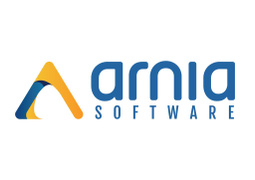 Full-stack .NET developer in the Cloud (Azure)
Responded to 90% of applications in the past 30 days, typically in 3 days
Career level
Senior (5-10 years), Executive (>10 years)
Employment type
Full time
Overview:
We're setting-up a team of five Senior Full-Stack developers who are ready to embark on a .NET mission in the Cloud.
Working alongside technologists and subject matter experts, you will be responsible for implementing functionalities across an application designed for a leading German platform in the energy sector / electrical cars.
About the role:
As a full stack Team Leader, you will be responsible for the architecture, refinement and operation of micro services in the Azure Cloud using .NET.
You will work closely with a product owner and an architect within a Scrum team.
Requirements:
Experience in developing software in C# / ASP.NET / .NET Core
Experience in developing UI in AngularJS
Knowledge of SQL and non-SQL database systems
Experience in working in agile projects (SCRUM)
Knowledge of distributed version control system (GIT)
Knowledge of designing and implementing of REST API's
Knowledge of OpenAPI and OpenTrace standard
Experience in Visual Studio and Azure DevOps
Experience in writing maintainable tests
Additionally (nice to have)
Experience developing software in Azure
Experience in provisioning of ARM templates
Handling API Management, Cosmo DB, Application Insights, Event Hub
Knowledge in designing of micro services
Knowledge in Domain Driven Design
Experience in Application Insights / Log Analytics
Experience in handling Azure functions
Experience in Terraform
Personal Attributes:
Craftsman-like approach to building software; takes pride in engineering excellence and instills these values in others
Demonstrable passion for technology . personal projects, open-source involvement
Intellectually robust with a keenly analytic approach to problem solving
Self-organized with the ability to effectively manage time across multiple projects and with competing business demands and priorities
Focused on delivering value to the business with relentless efforts to improve process
Strong interpersonal skills; able to establish and maintain a close working relationship with traders, fund managers and senior business people alike
Confident communicator;
Offer:
Training in Germany
Competitive salary package
Health care benefits
Flexible work hours, friendly environment
Coffee, tea or fresh orange juice to fuel your productivity
Fresh fruits delivered at the office twice per week
Ping-Pong arena to challenge your colleagues in a fair battle
Games & movie night on Friday (to ease in the weekend)