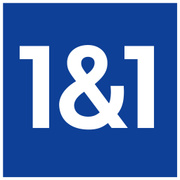 Full Stack Developer
Career level
Senior (5-10 years)
Spoken languages
English, Romanian, German
About 1&1

With 15 million customers, 1&1 is one of the world's leading web hosting and internet service providers, serving both private and commercial users. The company offers a wide product range, from hosting and domains to dedicated and cloud servers, e-mail and e-commerce solutions.
The technology hub in Romania is the second largest software development center of the 1&1 Group and strives to offer own innovative products for millions of customers worldwide, plus high quality maintenance and dynamic enhancements for our software.
In order to continue our success story, we need enthusiastic people, ready to take part in shaping the internet along with us.
In this role, you will:
Develop new web applications for the 1&1 infrastructure tooling
Expand current products used to support the development infrastructure of the entire 1&1
Develop both front-ends and middleware or backend REST APIs
Collaborate with the department architect on defining product architecture
Coordinate with business stakeholders for understanding of requirements and designing of scalable solutions
Collaborate with people from other teams on product development
Requirements:
years experience delivering enterprise level applications and APIs
Passionate about technology
Very good command of Javascript
Very good experience with front-end technologies and frameworks such as Angular, React, Ember, VueJS
Very good experience writing REST APIs in Java (Spring, SpringBoot etc.), Python (Flask, Django REST etc.) or both
Experience with using key values stores, preferably Redis
Experienced using GIT and branching strategies
Comfortable with build & deployment setup involving gradle, maven, Jenkins and Tomcat
Experience running a Linux environment
Strong communication skills especially in English;
Team player and collaborative attitude, open to feedback and change
Very good experience with: Hibernate, JDBC, Jersey, Jackson, SwaggerUI is a plus
Having samples of your work publicly available on GitHub, Bitbucket etc. is a strong plus
Thank you for your application!