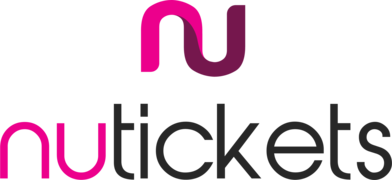 Front End Web Developer/Designer
Gross approximate salary / month in euro
1359 €
Job description
Nutickets are currently recruiting a talented Web Designer / Web Developer to join our innovative and agile team based in Manchester and develop the Nutickets platform. Having already doubled the size of our multi-national company last year we are looking for a dynamic and self-motivated Web designer / Web Developer to continue to help us push our boundaries. This Web Designer / Web Developer will embody our philosophy of 'achieving things that could not originally be done' and play an integral part in the business achieving its projected triple growth this year following successful penetration of new markets such as South Africa, USA, Middle East and India.
Responsibilities of Web Designer / Web Developer:
Designing and creating effective and beautiful front end and back end websites and landing pages for the Nutickets brand
Developing and supporting the brand and its visual identity
Working collaboratively with cross-disciplinary teams to produce web marketing campaigns
Working collaboratively with other web specialists including web developers and graphic designers;
SEO optimisation of front end websites and landing pages;
Research current design trends;
Continual professional development to keep up to date with new software developments.
Remuneration:
Salary dependant on experience
Fasttrack career progression
Friendly working environment
Flexible working hours
Opportunity to see immediate impact of your skilled work
Free car parking space
Requirements
Essential experience required:
Excellent skills in web interface design, HTML, CSS3, JQuery, Javascript, HTML5 Canvas Library (), templating engine (Twig) and responsive design
Excellent understanding of UI, UX and design patterns
Competent working with Adobe Creative Suite (predominantly Photoshop)
Have creativity and imagination
Be adaptable and willing to pick up new technologies and techniques
Have good interpersonal and communication skills
Attention to detail
Keep up to date with advances in computer technology and how this affects the business environment
Desirable experience:
SASS, PHP and MySQL knowledge and experience would be a big bonus, but not essential