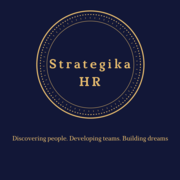 Front-end developer
Career level
Middle (2-5 years), Senior (5-10 years)
Gross salary / month
1500 - 2500 €
Our customer is in the business of manufacturing LED panels like the ones you see at large festivals such as the Untold festival, Electric Castle and so on. The objective is to build a greenfield solution that runs on an ARM processor and that should allow video engineers to interact with the video stream and map in onto the display panels for various events.
The ideal candidate should have:
• A bachelor's degree in CS
• Experience in working with SPA clients such as Angular 2-6 / React, in a component oriented fashion
• Experience in consuming RESTful web APIs
• Experience in working with CSS layouts like Flexbox or CSS Grid
• Experience in working with HTML and semantic markup.
• Experience in working with JS (Node js constitutes an advantage)
• Experience in developing UI unit tests (component level)
Advantages
• Greenfield project
• Ability to use the latest technologies for development
• Challenging project (the solution has to be performant)
For more details: mariaatstrategikahrdoteu, or via Linkedin - Maria Osoian (Pavel).