Job details
INACTIVE AD:
The employer is not currently actively recruiting for this position, but you can apply for the ad.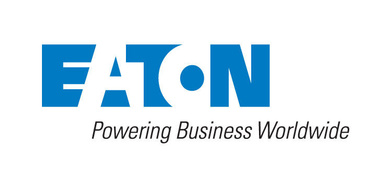 Financial Controller (2 years' temporary contract)
Looking for Premium Talent
Career level
Middle (2-5 years)
Employment type
Full time
Monthly net salary
1000 - 1200 €
Working at our production site in Arad, reporting to the Finance Manager, you will be responsible for performing accounting, controlling, reporting tasks in order to in ensure accurate financial statements and coordinating the cost improvement activities at plant level.
Key functions:
Maintain standard costs, purchasing prices, selling prices into the system
Analyze/Report PPV (Purchase Price Variance), BOM' s (Bill of Materials) and MUV' s (Material Usage Variance)
Prepare of Rolling Forecast, Monthly Forecast and Annual Budget in accordance with Company guidelines and procedures
Investigate variances against budgets and provide analyses of differences
Review together with department managers execution of departmental cost budget
Ensure the accuracy of standard costs and selling prices by reviewing them in a timely manner
Drive cost improvement projects at plant level: track/update/report cost improvement projects
Prepare CARs (Capital Appropriation Requests) tracking the expenditure in SAP / ORACLE
Report on Fixed Assets: creation, retirement, Internal Orders settlement
Maintain CAPEX tracking
Participate at the periodical stock take and fixed assets counts
Qualifications
Are you?
Educated at Bachelor degree from an Economics institution?
Possessing at least 2 years' experience in Financial Controlling?
Knowledgeable in Cost Accounting?
Possessing initiative and strong problem-solving abilities?
Able to work with numbers and analyze data in a fast-paced environment?
Familiar with manufacturing environment?
Experienced with SAP (or other accounting software)?
Fluent in English?
Then we want to hear about you!
What Eaton offers?
Challenging projects in dynamic collaborative team
Excellent working environment safety and ethics are really important for us
Culture & Values We are more than the products we invent and produce the way we do business is just as important. At Eaton, our values and culture define who we are both individually and as an organization and direct our activities every day
Inclusion & Diversity - Openness to diversity widens our access to the best talent. Inclusion allows us to engage that talent fully
We make what matters work. Everywhere you look from the technology and machinery that surrounds us, to the critical services and infrastructure that we depend on every day you'll find one thing in common. It all relies on power. That's why Eaton is dedicated to improving people's lives and the environment with power management technologies that are more reliable, efficient, safe and sustainable. Because this is what matters. We are confident we can deliver on this promise because of the attributes that our employees embody. We're ethical, passionate, accountable, efficient, transparent and we're committed to learning. These values enable us to tackle some of the toughest challenges on the planet, never losing sight of what matters.