Job details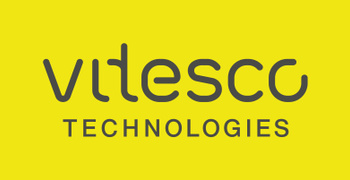 Financial Analyst - Market Analyst BD ET
Career level
Middle (2-5 years)
Employment type: Contract
Experience level: 2 - 3 years
Description
Our Business focuses on the fastest growing area in the automotive industry: electrification technology. We provide our customers a whole range of systems and products solutions for their different types of electrification, from electric vehicle to plug-in hybrids, and so-called 48V mild hybrids. With our solutions, we power both cleaner combustion-engine-based vehicles and affordable and efficient electric vehicles.
We operate in a very dynamic environment and look at growth opportunities with an entrepreneur mindset.
In this context, our Business Development, Strategy and Communication department is looking to extend its teams with a market/data analyst. Our team focuses on market analysis, ensuring a clear understanding of market trends, customers, competitors and technology development as well as business analysis, looking business cases, chances and risks to grow our business. We are the consultants for the management of our business area and strive to drive our business towards success.
Our Market Analyst / Data Scientist provides the backbone of:
Ensure support for market research activities within the Business Development department;
Create, analyse, maintain and evaluate market databases in order to support strategic decisions, sales target settings and process planning;
Combine, process, structure data to support business decisions, ensuring data quality and ease-of-use;
Conduct market studies in the field of electrification technologies;
Support the business planning activities in the preparation of business potential assessment and business cases for specific business areas;
Collaborate with the global business development team and multiple functions such as sales, engineering, business areas, central functions across all regions;
Provide analysis and recommendation for our Management.
Preferred abilities:
strong experience and proven track record in data analysis, including handling large amount of data, preparing reports and making statistics;
very structured approach with high attention to details;
comfortable with automotive technologies, in particular electrification technologies.
Job requirements:
Data science capabilities, in particular Microsoft suite database (excel, access, PowerBI, Knime, Tableau…);
Proven ability to understand/learn about our business area: technology, products, markets (ideally engineering degree, experience in technical area, specific training);
At least Bachelor's in Business Administration or Engineering or Data Science or equivalent;
At least 2-3 years of relevant work experience;
Willingness and interest to work in a market environment which is complex and dynamic;
Genuine interest for electric mobility and technology;
English fluent;
What we offer:
Integration program with trainings and ramp-up plan supported by an assigned mentor;
Competitive salaries (based on performance) & benefits;
Professional Development Opportunities with both technical and management career paths;
Health & Wellness (Private Health and Dental Insurance, Life Insurance, Sport activities etc.);
Flexible working program (Flexible hours, Work from home, Leaving permissions etc);
Stability;
International work environment & traveling opportunities;
Relocation Package for non-Iasi Residents.