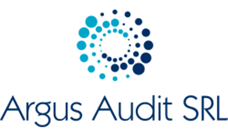 Finance&Tax Senior Accountant
Career level
Middle (2-5 years), Senior (5-10 years)
Spoken languages
English - advanced
Hiring candidates willing to relocate
Yes
Gross salary / month
2000 - 2400 €
For one of our international clients, we search for the best Finance & Tax Senior Accountant
Your Tasks:
Prepare and file financial statements and reports in order to ensure compliance with the accounting standards and statutory rules, including but not limited to:

Monthly: sales, cost of sales, ash flow forecast, Monthly Balance Sheet, P&L, Intercompany Reconciliation,
Quarterly: reconciliation of Balance Sheet positions,
Annually: fixed Assets inventory, external audit support, Financial Statement and Notes to the Financial Statements, Directors' meeting for acceptance of Financial Statement, support for TP file documentation

Prepare and submit with the Authorities all fiscal reports, such as: VAT, Intrastat, VIES, Internal sales/purchase with VAT, Income tax declaration, tax on profit, local taxes,
Prepare and update all mandatory fiscal/accounting documents;
Manage and maintain the relationships with different Authorities inside and outside Romania and with fiscal consultants in order to ensure compliance with the fiscal legislation ( .: VAT from other EU member states; letters to the Tax Authorities etc.);
Verify and reconciles other tax returns and different tax related documentation and the tax declared in order to ensure the compliance with the fiscal legislation and identify/ solve any possible tax compliance issues in time;
Lead and manage the VAT- declarations of the entities and reclaim of VAT receivables;
Lead and manage the foreign VAT declarations as well as the withholding taxes declarations on royalties and financial income/expenses;
Manage balance sheet reconciliations of allocated accounts and ensure timely resolution and clean-up of overdue items identified;
Liaise with internal and external auditors, follow-up on any audit issues and implement correcting measures, including yearly audit of the financial statements and ISO audits;
Prepare documents, updates and drafts of fiscal informative flash reports and/or the internal fiscal procedures issued for changes in fiscal legislation or/and for detailing on certain unclear fiscal aspects related to the day to day business of the company in order to help the management and the other departments of the company understanding the fiscal implications of different aspects of their work and the importance of fulfilling the tax obligations;
Bookkeeping tasks: purchase/sale invoices, monthly salaries, maintain the fixed assets register and check the correctness of the monthly depreciation expenses, issue invoices to clients
Perform balance reconciliations with suppliers/clients;
Process bank payments;
Organize and take part in the yearly inventory process;
Availability to travel if required, mainly to tax authorities, foreign travel sometimes.
Your Profile
University degree in Economics/Finance or ACCA or Chartered Accountant qualification;
Advanced knowledge of English language is mandatory;
Previous experience of at least 5 years in accounting or finance either gained as an in-house tax / accounting manager/ Big4 or multinational company;
Experience in researching and understanding tax law;
Knowledge of the accounting principles;
Excellent understanding of the end-to-end accounting and reporting processes, under IFRS and Romanian Accounting Standards;
Project management exposure would be considered a plus;
Previous experience with the Internal Controls would be considered a plus;
Good numerical and analytical skills, attention to details and accuracy;
MS Office package – advanced;
Able to work independently as well as part of a team;
Excellent organizational and time management skills and ability to work with tight deadlines;
Willing to develop in a fast moving professional environment.
ssets
Microsoft Dynamics NAVISION knowledge is an advantage;
German and / or French are a plus;
Offer:
An adequate and motivating remuneration package;
Intensive training delivered bytop specialists;
The opportunity to grow within a quality-driven company;
A welcoming working atmosphere in which talent is nurtured.
Online interview
care sunt motivatiile tale la job?
care este cea mai mare realizare profesionala de pana acum?
care este salariul minim dorit?