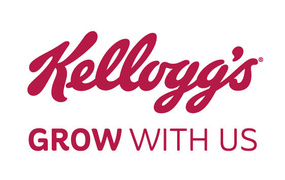 Finance Pricing and Intercompany Team Lead
At Kellogg's we have a vision of enriching and delighting the world through foods and brands that matter; with the purpose of nourishing families so that they can flourish and thrive.



Our Vision and Purpose are at the heart of everything we do. Simple yet powerful, they define why we're here and where we're going - made possible by the extraordinary talent of everyone who works here. People like you. Our heritage, through the inspiration of . Kellogg, continues to drive our company and keeps us committed to creating a stronger future every day, by putting people first in everything we do.



Operating in more than 180 countries, across 6 continents, with dedication and passion from each and every one of ouremployees, we are extremely proud of our ever growing portfolio of over 1,600 food products, which include iconic brands such as Pringles, Frosties, Special K and Corn Flakes.



Our company is a place where innovation lives on, where we never stop learning and where we're excited about tomorrow. It is this belief that brings us together and sets us apart.



Now we are creating exciting opportunities in Bucharest with the opening of a new Service Centre at Floreasca Business Centre (adjacent to Aurel Vlaicu Metro). The Service Centre will house our European Finance team to support our entire European business across more than 20 countries.



Lead with us as Finance Pricing and Intercompany Team Lead (RTR) and manage the RTR team in the production and delivery of accurate and timely European financial reporting information on behalf of the European Marketing, Sales and Supply Chain entities, to support Kellogg management decision making processes.



WHAT WILL I BE DOING?



As our Finance Pricing and Intercompany Team Lead (RTR), you will be part of our success by:

Leadership

Leading a team of finance professionals and managing outsourcing partner to ensure that overall delivery of services to EU Business is within agreed Key Performance Indicators (KPIs) and Service Level Agreements (SLAs)
Motivating employees to create a winning culture and consistently deliver results
Solving problems collaboratively
Acting decisively and effectively engaging with key stakeholders in a manner that generates buy-in and excitement for GBS
Developing leaders at all levels and supporting career growth for Global Business Service (GBS) team members

Customers:

Ensuring that the RTR team meets service levels outlined in SLAs and work with the Business Process Outsourcing (BPO) provider to ensure that KPIs are delivered seamlessly
Ensuring that Customer issues are dealt with to their satisfaction and in accordance with the escalation process and push back where this is not the case
Co-ordinating calls/ meetings with customers as detailed in SLAs and drive to keep customer satisfaction aligned with the SLAs

People

Owning demand management and staffing for the KEU RTR transactional processing and providing leadership and guidance to the RTR team
Ensuring all targets are SMART, aligned with GBS targets and derived through collaboratively working with the RTR team
Acting responsible for a strong people agenda and carrying out people management activities
Developing leaders at all levels and support career growth for GBS team members
Continuously striving to build a culture of high-performance
Ensure that a robust talent attraction/recruitment/retention process is in place to ensure that the Kellogg Service Centre is competitive in the market and includes the best/most appropriate talent

Operations and Control:

Achieving and sustaining best practices in effectiveness and efficiency in service delivery
Acting responsible for ensuring that RTR deliverables meet or exceed level of quality defined in SLAs
Reviewing all processes regularly to ensure that effective controls in place to minimize risk to the business results
Taking responsibility for implementing and driving continuous improvement mindset both at the tactical level by applying operational excellence methodologies
Ensuring consistent application and adherence of all Kellogg RTR policies, including GAAP, SOX, corporate tax structure, and audit requirements as well as adhere to agreed Service Level Agreements (SLAs)
Creating a culture of financial discipline and operational excellence
Supporting efforts to meet RTR team budget and continuously drive towards savings
Breaking down the GBS Financial Metrics to make them applicable to and drivable by the team

Intercompany Lead Activities:

Ensuring that all intercompany transactions are posted correctly and there is no imbalance at month end (with Europe and rest of the world); including identifying and addressing any weaknesses or risks in financial controls
Partnering with the EU business to ensure that Intercompany issues are resolved in a timely and satisfactory manner
Reviewing and approving intercompany reconciliations, including European and Worldwide sub-to-sub
Troubleshooting other imbalances during close week
Resolving Intercompany differences
Providing support for external and internal audits
Approving Intercompany netting payments
Reviewing and approving transactions performed by BPO

Pricing Lead Activities

Working with the Pricing team at BPO to ensure that the Transfer Prices are updated and maintained in line with corporate tax structure and with SAP & Hyperion
Improving the integrity of European Pricing through identification and resolution of items, risks and opportunities
Supporting European Pricing Budgets and ensure that the Prices are set up through the PPM Process. Ensures no blocked billing exists for all European Entities and managing the production of metrics for action by internal and external contacts, and other management reporting
Partnering with the EU business to ensure that Pricing issues are resolved in a timely and satisfactory manner

Technical Lead Activities:

Technical Team Lead, Record to Report owns month end close process and, working with the RTR Business Partner
Acting responsible for the successful and on time delivery of the submission files and the ongoing continuous improvement initiatives relating to the Close Books process



WHAT DO I NEED TO DEMONSTRATE?


At Kellogg's, we emphasise on recruiting the best people to help grow our business and build on our success. To be considered for this position, you must be able to demonstrate the following:

Required:

University Degree of equivalent required, preferably in field of Management, Business, Finance, or Accounting
Language Skills:
Fluent in English
ne second language: Spanish, Italian, French or German (depending on specific market assignment) - Preferred
Recognized Accountancy qualification (. ACA, CIMA, ACCA)
Must have deep, broad experience in all areas of general accounting
Managerial experience, functional delivery/project experience, or outsourcing management experience
Expertise in Record to Report function including best practices, technologies, processes, procedures and tools
Experience working in a shared services, process driven or service centre environment
Proficiency with ERP systems such as SAP and Hyperion
Proficiency with Microsoft Office - Word, PowerPoint, Access and deep Excel skills

Preferred:

Master's Degree in Management, Business, Finance, Accounting, or related field
Training and certification in Six Sigma or LEAN, or similar quality management experience
Supervised managers of multifunctional or global teams in the past and ideally worked in an operations environment
Experience working for a multinational organization and working with colleagues internationally
Processed and Packaged foods industry experience

WHAT ELSE DO I NEED TO KNOW?


By being mindful and committed to . Kellogg's ideals, we uphold our founder's dedication to people and their well-being. We promote an environment where we can push beyond boundaries and across borders to create foods and brands that help to fuel the best in everyone everywhere.



As our company continues to grow, our people grow with it. Through our values-based culture, we create a stronger future every day — enriching communities and nurturing careers by putting people first in everything we do.



Kellogg's is a GR-R-REAT place to work and here are some of the reasons why:

Competitive Salary
Annual Bonus Scheme
Medical Plan
23 days Annual Holiday
Training Opportunities
Global Career Opportunities
Recognition Programme
Flexible Working Arrangements
Lunch Vouchers
Energising Social Events

Recruitment Process:



Once we have received your application, one of our Kellogg's Recruitment team will be in touch with you to let you know what happens next.



The Kellogg Company is an Equal Opportunity Employer who strives to provide an inclusive work environment that involves everyone and embraces the diverse talent of its people.