Job details
INACTIVE AD:
The employer is not currently actively recruiting for this position, but you can apply for the ad.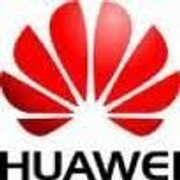 Finance Data Analyst
Looking for Premium Talent
Career level
Entry (0-2 years), Middle (2-5 years)
Employment type
Full time
Spoken languages
English
- Medium
* all languages are compulsory
Huawei Consumer Business Group in Romania offers You the opportunity to join a leading company and get invaluable experience, also offers you a highly dynamic, fast-paced, professional working environment and gives the chance to effectively use and develop the skills you have already gained. We place our customers first, deliver some of the most innovative technologies to the market, and reward passionate people with a "can do spirit" to deliver excellent results. Huawei CBG in Romania provides a great opportunity for self-actualization and long-term international career.
Responsibilities
PSI Routine data extraction and maintenance;
Monthly, quarterly, yearly planning and forecasting;
Regular support and reporting to local and regional management;
Monitor transactions performed by shared service center, provide guidance to be in line with local requirements;
Be the first PoC for Huawei Romania colleagues from all departments in terms of finance support and guidance;
Review the performance of company, assist local management in analysis and decision making;
Ensure compliance of business with country local, legal and internal group regulations;
Monitor company AR and AP, make the reconciliation with customers and suppliers;
Other ad hoc tasks.
Requirements
Graduate in finance and/or accounting;
1-3 year experience in finance or accounting area, experience in auditing or management consulting area is preferred;
Understanding of TAX principles is an advantage;
Ability to translate data into valuable information for decision making or solving problem;
Can effectively understand requirements/questions, put across the required information in a clear, logical, concise and precise manner;
Ability to think out of box;
Fluent in local and English, including finance & accounting in both speaking and writing;
Advanced MS Excel and other MS Office skills;
What we offer
Attractive salary package, including meal tickets and monthly transportation allowance;
1 month training with a personal mentor;
We know that work – life balance is important to you, therefore you will benefit from 21 annual leave days and additionally, 4 hours paid leave/ month;
Meal tickets;
Keeping our employees' healthy is important to us, therefore we offer medical subscription, discounts for sports subscriptions;
We encourage learning and professional development and through our Online Training Platform and partnership with iLearing, we facilitate the access for our employees to the newest information.
Only suitable candidates will be contacted!
Please see Huawei Recruitment Privacy Statement:
As part of any recruitment process, Huawei collects and processes personal data relating to job applicants.
We are committed to being transparent about how we collect and use that data and to meeting our data protection obligations.
You data is stored in a range of systems and formats. These are included in your recruitment file, in the organization's HR Management system and in other IT systems. The data is visible to the HR Department and Hiring Manager.
The information you provided to us will be used for assessing the competency and suitability or our candidates, to decide terms and conditions of any offers and for reporting purposes.
The range of information collected includes: your name and contact details (including e-mail address and telephone number), your gender and date of birth, details of your qualifications, skills, experience and employment history (including start and end dates with previous employers), information about your current level of remuneration, including benefit entitlements, your nationality and entitlement to work in Romania, candidate photographs).