Job details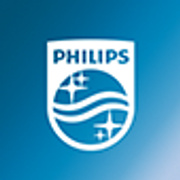 Field Service Engineer Timisoara
Career level
Entry (0-2 years), Middle (2-5 years), Senior (5-10 years)
Employment type
Full time

Field Service Engineer Timisoara
Job Description
Main purpose of the job:
Perform preventative maintenance, installation, service and repair on core PHILIPS AMI, CT, MR, DXR, IGT, ICAP, US, MA&TC equipment.

Responsible for identification and resolution of customer issues, providing the customer with the appropriate communication and involving appropriate Service and Sales personnel in line with valid PHILIPS policies and by means of his technical knowledge
Main tasks in the job:
To install PHILIPS equipment according standards with respect to quality and installation time as set by PHILIPS

Installs products on which they have been trained (which may include removal of packing materials, assisting in transporting equipment to installation site, mechanical assembly, and electrical hook-up in accordance with product wiring diagrams, tech documentation and corporate directives.

Provides required preventative maintenance, factory modifications within the scheduled time and to the quality standards set by PHILIPS

Diagnoses & resolves equipment problems, supported by technical support engineers, helpdesks and service logistics

To follow all quality standards within the frame of valid PHILIPS and Philips Romania business policies

Utilizes the call escalation process and communicates customer issues to optimize customer uptime and satisfaction

To be a professional representative for PHILIPS with respect to customer problems, ensuring personal acceptability by the customer in appearance and behaviour in accordance with PHILIPS policy and targets

To conform to PHILIPS safety standards including health and safety regulations and in the event of hazards or accidents to take immediate control of the situation and involve the

To handle properly confidential issues according Philips standards and to act according General Business Principals

Performs all administrative duties in a complete manner within prescribed company policies/guidelines including timesheets, service tickets, expense reports, FCOs, preventative maintenance, and other related paperwork.

To keep abreast of new technologies likely to affect PHILIPS range of products

Manages company assets effectively including labor time, parts inventory levels, tools, test equipment calibration, company vehicle, business expenditures, etc.

To follow the company quality regulations (IS; PQA; TQM; ) and internal directives and procedures

Build up experiences sharing platform across CEE region
Education and knowledge requirements:
Associate degree in electronics and/or biomedical fields
Medical Diagnostic Imaging Equipment

Technical competent

PC handling

Fluent English spoken and written
Why should you join Philips?
Working at Philips is more than a job. It's a calling to create a healthier society through meaningful work, focused on improving billion lives a year by delivering innovative solutions across the health continuum. Our people experience a variety of unexpected moments when their lives and careers come together in meaningful ways. Learn more by watching this video.
To find out more about what it's like working for Philips at a personal level, visit the Working at Philips page on our career website, where you can read stories from our employee blog. Once there,you can also learn about our recruitment process, or find answers to some of the frequently asked questions.