Job details
INACTIVE AD:
The employer is not currently actively recruiting for this position, but you can apply for the ad.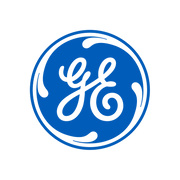 Field Service Engineer – Medical Devices (Imaging)
Employment type
Full time
Job title: Field Service Engineer – Medical Devices (Imaging)
Alternative job title:
Job location: Bucureşti, Romania, RO
Workfield requirements: Others: Health, Medicine, Social & Fitness
Contract type: Permanent full-time
Sector: Medical, Health & Social Care
Locations: Romania - Bucuresti-Ilfov
Description
Job Description
Essential Responsibilities
Under minimal supervision, serve as GE Healthcare Field Engineer to assigned customers: complete troubleshooting, installation, validation, maintenance, and service repair needs on designated equipment.
Own customer issues from dispatch or identification of issue to resolution. Proactively engage with other team members to ensure they are always aware of status of all issues for their designated customers.
Maintain all models specific to a modality's in the assigned area.
Perform total system level troubleshooting on complex multi-symptom problems.
Communicate clearly with end-users and department managers on equipment status; maintain customer satisfaction.
Effectively communicate and partner with teammates and colleagues.
Assist in Account Sales visits, help train others where necessary, and identify Sales opportunities and communicate them to account team.
Assist in the growth and direction of business in geographic area.
Maintain regular, frequent communication with customers to ensure resolution and proper follow-up, leading to customer satisfaction.
Partner with the customer and recommend value-added services that will help the customer run their business more efficiently.
Keep up to date on administrative responsibilities such as maintaining customer service logs and internal service records in a timely manner, ordering repair parts, and managing cycle times.
Play a leading role in complex and multifunctional rooms, share best practices.
Maintain effective quality systems and programs compliant with ISO 9001 standard, according to the GE Service Quality Policy Statement
Offer
GE (NYSE:GE) rises to the challenge of building a world that works. For more than 125 years, GE has invented the future of industry, and today the company's dedicated team, leading technology, and global reach and capabilities help the world work more efficiently, reliably, and safely. GE's people are diverse and dedicated, operating with the highest level of integrity and focus to fulfill GE's mission and deliver for its customers.
Required profile
Qualifications/Requirements

Qualified Technician/ Engineer or equivalent professional experience in medical devices, advantage: relevant Field Service experience.
Technical analytical skills.
Ability to work independently with minimum supervision, high work standards and quality.
Customer-oriented attitude; deals tactfully and effectively with differences of opinion, excellent listening and interpersonal skills.
Fluency in English.
Valid driving license B category valid for Romania, active driving experience.
No restriction to work in hi magnetic field area.
Company introduction
We are looking for a proactive engineer to be responsible for developing and maintaining strong interpersonal relationships with customer representatives, ensuring Customer Satisfaction and maintaining all equipment models specific to Magnetic Resonance, Computed Tomography and X-Ray modalities in Romania (Timisoara, Arad).
Desired Characteristics
High work standards and quality.
Shows Initiative and motivation.
Plans and organizes work effectively, self-motivated
Excellent communication skills, listening skills, and interpersonal skills.
Strong customer skills and deals tactfully and effectively with differences of opinion (., influences rather than directs).