Job details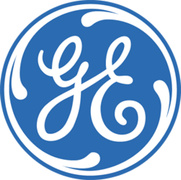 Facility Engineering Specialist
Career level
Entry (0-2 years)
Employment type
Full time
Job title: Facility Engineering Specialist
Alternative job title:
Job location: Bucharest, RO
Experience requirements: Entry level
Workfield requirements: Energy and environmental engineering
Contract type: Permanent full-time
Sector: Electricity, Gas & Water Supply
Locations: Romania - Bucuresti-Ilfov
Description
-atribuții în domeniul apărării împotriva incendiilor
-identificare, inregistrare si evidenta echipamente/instalatii ISCIR
-efectuarea demersurilor necesare in vederea autorizarii functionarii instalatiilor/echipamentelor pentru care autorizarea functionarii se face de catre ISCIR
-pregatirea instalatiilor si echipamentelor pentru verificari tehnice si participarea activa la efectuarea acestora
-instruirea si examinarea anuala a personalului de deservire, in conformitate cu instructiunile de exploatare a instalatiilor/echipamentelor ISCIR
Offer
The offer will be discussed individually.
Required profile
- Absolvent studii superioare tehnice
- Autorizare RSVTI
- Experienta minim 2 ani intr-un post similar intr-o firma de productie
- Fluenta in limba engle
Company introduction
We are a trusted lifecycle partner for coal, oil and nuclear power plants around the world, delivering more value and flexibility at lower cost. When it comes to customers, our answer is YES. It may be a small word, but it's an incredibly meaningful one, ensuring that we help keep the power on for everyone, everywhere. Here at GE, we're working every day to transform the future of steam power—and helping our customers to create extraordinary outcomes for tomorrow and beyond. That's the Power of Yes.