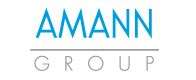 Facility Engineer-Electric profile
Career level
Middle (2-5 years), Senior (5-10 years)

Profile
• Electrical/Automation/Electro-Mechanical University degree
• Min. 3 years previous experience in facility management.
• Experience in co-coordinating teams and complex activities
• Excellent negotiation, communication and collaboration skills
• Very good organizer with analytical thinking, being able to take quick decisions and assume responsibilities
• Result and quality oriented, efficient and pro-active worker
• Good in both English speaking and writing.
• Microsoft Office tools and programs
• Experience in electrical distribution system-400V;

Job description

• Preventive and reactive maintenance of the building elements: fire fighting systems, lighting systems, general electrical distribution 400V, earthing and lightning system.• Operation and maintenance of main utilities: water supply, water treatment, gas, compressed air, boilers, sewage systems, waste water treatment plan;
• Participate to commissioning activities and investments projects;
• Co-ordination of contractors activities related to facility services;
• Co-ordination of site security;
• Energy manager role and energy savings projects;
-Involved in asset management, working in SAP
• Implementation of facility management policies and procedures.
Offer
Attractive salary package;
Transport provided from and to Brasov or the surroundings of Brasov;
Nice working environment.
Medical service card;
For more information you can call us or visit our site.