Job details
INACTIVE AD:
The employer is not currently actively recruiting for this position, but you can apply for the ad.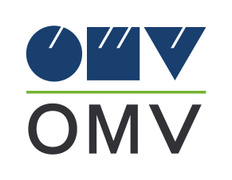 Expert Finance Master Data
Career level
Middle (2-5 years)
Employment type
Full time
Spoken languages
German
- Advanced
, English
- Medium
The Job Holder is accountable for the effective and efficient management of the assigned Master Data activities for the entire company for the following Master Data objects: customers, vendors (Business Partners in SAP S/4HANA environment), materials, safety data sheets. Ensures that all Master Data processes & systems are operated in accordance with the company rules. Assures support in projects by providing data analysis/reports and assures alignments with other departments.
The scope of duties for Job Holder include:
Responsibilities:
Contributes to the day by day Master Data maintenance and service delivery (create/change/block/mark for deletion/ assures replication for the respective Master Data);
Participates in the design of Master Data processes, MDG (Master Data Governance) improvements ideas and alignment of master data between SAP systems;
Supports the making of detailed conceptual Master Data process designs / technical specifications / documentation;
Takes over testing responsibilities during project delivery / contributes to improvement initiatives;
Supports the creation of Reports especially on defined KPIs and ad hoc requests, including the support of root cause analysis;
Supports the development of processes, work procedures and solutions to optimize own activity as well as on department level and gives regular input for continuous improvements;
May lead small, lower-risk projects, such as functionality enhancements in existing Master Data Tools, data cleansing initiatives etc.;
Performs daily supervision for SAP interfaces regarding Master Data (MDG or SAP and other systems interfaces), solves with guidance all incidents discovered in these interfaces;
Executes mandatory checks for Master Data correctness and completeness;
Maintains ongoing relationships with Master Data stakeholders on all levels.
Requirements:
Education: Bachelor's degree in Finance or Business;
Experience: 3-5 years;
Languages: German - advanced level, English - medium level;
Advanced knowledge of SAP (ideally MDG, Finance, S/4 HANA , SAP MM, SAP SD) and Microsoft Excel, knowledge of Microsoft Access is advantageous;
Solid functional knowledge about Master Data maintenance processes (ideally in oil & gas industry) and continuous optimization and efficiency improvement;
Solid project management skills in an international environment - familiar with Lean and Agile practices;
Good analytical and organizational skills to perform the day by day Master Data activities, working independently as well as working in teams;
High attention to detail;
Knowledge of other Eastern European languages is a plus;
Experience in providing user trainings to key users (ideally MDG, S/4 HANA).