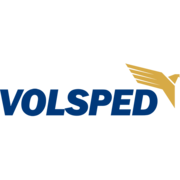 Expeditor International de Marfuri
Career level
Entry (0-2 years), Middle (2-5 years), Senior (5-10 years), Executive (>10 years)
Cerinte:
La VOLSPED plecam de la ideea ca vrem sa facem oamenii fericiti:
- candidatii pasionati, motivati de satisfactia clientilor, curajosi sa se dezvaluie in fata noastra
- clientii care ne dau proiecte magice
- si pe noi, o echipa de tineri, cu oameni profesionisti, care au in spate o colectie de experiente si cunostinte solide, extrem de simpatici si destepti, dornici sa obtina performante.
Cautam un coleg/o colega pozitiv/a, auto-motivat/a, caruia/eia ii place sa vada lucrurile out of the box, energic/a si mai ales caruia/eia ii plac oamenii si ii place sa gaseasca solutii.
Daca ai:
- cunostinte de limba engleza si experienta in vanzari, in domeniul Transporturilor
- studii de invatamant, de specialitate
- abilitati de comunicare
- atentie la detalii
Responsabilitati:
Daca ai pasiune deosebita pentru a:

- prospecta piata Transporturilor
- elabora ofertele pentru clienti
- negocia preturile cu clientii si furnizorii
- planifica si organiza intermedierea transporturilor rutiere
- inregistra comenzile
- verifica transporturile pana la finalizare
- procesa documentele si mentine legatura cu departamentul Financiar
- crea si mentine relatii comerciale optime cu clientii si partenerii de transport
- rezolva problemele transportului, atunci cand este cazul

Te asteptam sa te alaturi echipei noastre din Bucuresti, sa construim relatii, sa radem si sa finalizam proiecte frumoase, pentru clienti dragi.

Iti oferim urmatoarele beneficii:

- un loc de munca prietenos, cu colegi atat de draguti, incat te vor considera partener de business
- program de lucru flexibil( L-J: 9-17:30; short Friday)
- salariu atractiv
- bonus de performanta, in functie de politicile companiei
- acces la training, in functie de aplicabilitatea in activitatile zilnice
- evenimente dedicate unei echipei atat de charismatice. Pentru ca meritam!

Primul pas ar fi sa ne trimiti CV-ul. Colega noastra de la Resurse Umane, o fata de gasca, il va analiza, iar daca experienta ta profesionala se potriveste cu descrierea job-ului, te va contacta.