Job details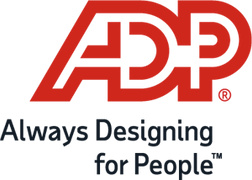 Career level
Middle (2-5 years), Senior (5-10 years)
Employment type
Full time
Spoken languages
French
- Medium
, English
- Advanced
Job Summary:
The sector concerned is the interface of data by Human Resource information systems.
Implementation projects may be of two kinds: migration of existing ADP offers or takeovers.
In collaboration with the Interface Project Manager, it is requested, according to the nature of the projects, to create or update the interfaces by using the analysis documents validated by the project manager and the customer.
Responsibilities:
Closely collaborate with the project manager for both developing new interfaces and modifying existing interfaces, performing the followings activities:
Work with 3 deliverables: Mapping (Interface Census), Analysis File (Interface Specification) and Scheduling (Industrialization) to develop fully functional interfaces
Use Talend technical documentation as support for interface development
Perform the technical analysis and job(s) modeling according to interface specifications:

Use Development/Nomenclature Standards
Handle extraction mode (Full or Delta)
Filter the extraction according to specified criteria
Implement business rules on the extraction data
Configure or modify the 'launch' file for interface execution
Instantiate or modify the log configuration table for jobs
Job Interface creation/modification.
Test case creation and execution in internal and client test environments.
Validate extraction times using the control table
Validate the resulting files with the Interface Project Manager.
Request through Clarify CRM the interface deployment in copy of pre-production and/or production environment (use the scheduling file)
Knowledge Requirements:
The minimum requirements for technical skills are as follows:
TALEND,
SERVER SVN,
SQL/ORACLE,
DBHAWK,
BO is an asset
Ability to acquire knowledge of internal ADP Tools (Arc, D-uma, ADP Link, Confluence)
Minimum experience of 2 years in the post or equivalent required
Languages: French/English, both oral and written – B1 level
Skill Requirements:
Open-minded
Autonomous and proactive: Works are undertaken remotely under ad hoc inspections. It is not necessary to stop development if an incident occurs whilst awaiting the next ad hoc inspection. In the event of any suspension, there should be a diagnosis, call, and proposal.
Adaptable: Projects and priorities constantly change.
Involvement and sense of commitment: The team will work for major ADP clients (large companies) that cannot accept any change to deadlines, nor to quality standards.
Willing to learn French at medium or advanced level
Personal effectiveness: analytical spirit and ability to summarise, organised, rigorous, good time management.
Good interpersonal skills
Good oral and written communication skills
Analytical skills and an ability to summarise
Organised
Rigorous
Independent
Working within a team
Dynamic and responsive
Higher education
Microsoft office