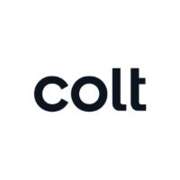 Environmental Health and Safety Advisor
Career level
Entry (0-2 years), Middle (2-5 years)
Spoken languages
English - advanced
Gross approximate salary / month in euro
100 €
Role purpose
Contribute to and be part of the Group HS&E department, with specific focus on the day to day operations of HSE in Romania and providing technical support with links into wider European and Global geographies.
Key accountabilities
Group requirements
Support the Group Head of HS&E via the line manager in strategy development and roll out.
Support in country teams with advice and guidance and some hands on delivery for HS&E.
Establish working relationships with the wider European and Global safety and environmental team (multicultural organisation).
Work with line manager in formulating appropriate HSE improvement plans that will minimise risks identified in the risk assessments;
Ensure that HSE incidents are properly investigated & recorded and actions closed;
Assist with the investigation of more serious incidents where required;
Contribute to the HSE communication/culture change programme;
Occasional opportunities for travel.
Local requirements
Delivery of set objectives relating to Colt Romania, including creation and maintenance of country improvement plans as necessary.
Undertake inspections and audits of Romanian site to verify compliance.
Keep in permanent contact with local competent authorities.
Conduct audit preparation work ahead of ISEnvironmental) audits and any other HSE local activities and projects as may be required.
Following up on audit actions to ensure tracking and completion.
Responsible for local waste management (office building).
Communicate with different departments within Romanian office to ensure compliance with local HSE legislation;
Supervising that the first aiders & fire warden are trained;
Close collaboration with the external H&S consultant to organize H&S and Fire Prevention communications.
Sending quarterly EHS communications and supervising the completion of e-learning modules released by HSE Group as a part of required HSE training;
Work closely with team members to deliver against Group and local HSE goals.
Skills & Experience
Recommended
A 2-3 years' experience in an Environmental, Health and Safety position.
Experience dealing with different levels of hierarchy and knowledge.
Be computer literate, confident user of office including Excel (formulas), Word (formatting, hyperlinks and bookmarks), Acrobat writer (.pdf).
Professional etiquette and ethical behaviour.
Preferable but not essential
Experience within a multi-site business operating a matrix management structure.
Experience dealing with people from multiple geographies, with differing cultures and management styles.
Comfortable talking to different groups from different cultures and backgrounds, interacting with local authorities, new comers, visitors etc.
Qualifications
Recommended
Possess at least a high school diploma or equivalent.
Waste Responsible training course according to Lawn waste management.
Occupational Health and Safety Inspector – minimum 80 h according to Lawn health and safety of employees at work.
Auditor or auditing experience of ISO14001 and/or BS OHSASIS
Confident knowledge of Romanian HS&E legislation, with understanding of European legislation.
Proficiency in English, written and spoken. Technical writing is needed.
Preferable but not essential
A Degree in Occupational Health & Safety and Environmental sciences.
Excellent interpersonal and communication skills.