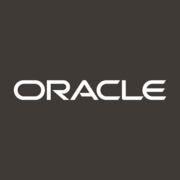 Entry-Level Hardware Support Analyst - Tape
Career level
Entry (0-2 years)
Qualifications:
Technical degree ., BS Computer Science/Management Information Systems/Science/ Engineering/Math/Physics;
One year prior working experience with Oracle hardware products (or at least two years of relevant technical experience).
An ideal candidate would have primary skills including an education in electronics and/or mechanical engineering. In addition, a good understanding of storage SANs, operating systems, and tape storage and backup applications is desired. Some other desired knowledge and experience areas include:
tape libraries and tape drives from StorageTek/Sun, IBM, HP, Quantum, ADIC, etc.;
transport technologies such as Fibre Channel, SCSI, ESCON, FICON, SAS (Serial Attached SCSI);
Fibre Channel HBAs and drivers;
SAN switches and FC-SCSI bridges/routers;
Operating Systems (Linux, Solaris, HPUX, AIX, etc.);
Virtual tape technologies such as Oracle's VTL, VSM, or other mainframe virtual tape ie. IBM;
Needed soft skills include:
Excellent verbal and written English Language communication skills;
Strong problem solving and trouble shooting skills;
Ability to successfully handle difficultsituations;
Excellent interpersonal skills, customer focus and good organizational skills.