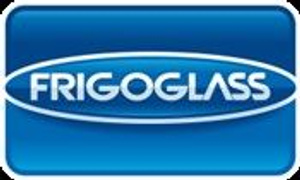 Enterprise Application Manager
Career level
Senior (5-10 years)
Job Purpose
Ensure implementation, operation and continuous improvement of enterprise software applications in back office area (ERP). Lead the respective centers of expertise of Enterprise Applications Team (Functional Consultant Team in Romania and ERP Support Team in India).
Key Accountabilities
Lead and coordinate the activities of the Enterprise Applications Teams across Romania and India.
Responsible for working with functional business partners in the selection, design, deployment, support and on-going enhancement of the current business applications.
Support the team members with training, development, cross-training, coaching, performance evaluation.
Liaise with IT and business leadership to ensure that projects and application changes are properly prioritized and scheduled.
Establish and oversee change control processes.
Follow up the delivery on projects, change requests and support.
Partner with internal customers to understand the business requirements and ensure that the correct strategies are in place to achieve internal customer satisfaction.
Establish and follow up the EAT KPIs and perform corrective actions if needed.
Vendor management.
Act as escalation point.
Participate in business planning and budgeting, follow up and execution.
Desired Skills & Experience
At least 5 years of working experience in related field (business systems consulting ).
University degree, preferably IT related major.
Proficient user of the English language verbal and written.
Experience in leading a team.
Experience working in cross-functional and cross country teams involving business and IT will be a plus.
Experience implementing SAP projects will be a plus.
Executing with excellence.
Excellent communication skills.
Team and integrated working – Business Integrity.
Project management skills.
Team Leadership.
Adapt style and message to different cultures.
Results driven with sound business judgment.
Sound business and professional ethics.
Our company offers a highly competitive remuneration package as well as prospects for personal and professional career advancement in an excellent multinational working environment.
Deadline for CV submissions: 21 August 2017. Please note that after the screening of all the CVs received, we will only contact the candidates who meet the requirements of the job to arrange an interview. All applications are considered strictly confidential.