Job details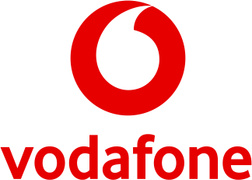 Engineer 2nd Line
Looking for Premium Talent
Career level
Middle (2-5 years), Senior (5-10 years)
Employment type
Full time
Spoken languages
English
- Advanced
* all languages are compulsory
Your day to day:
Provides specific technical services "2nd Line" related to the production information systems, part of Vodafone networks on which the employee's team belongs has operating responsibilities.
Ensures the development, implementation, modification, testing and harmonization of software and hardware solutions part of the telecom systems under this role responsibility, in order to meet the specific quality and response time requirements.
At the request of the clients (representatives of the teams interacting with the team hosting this role based on agreed business processes), identifies, develops and implements solutions for solving complex network investigations.
The solutions provided involve changes in the existing software systems or implementation of new components in order to improve and develop the functionalities of the systems under this role operational ownership.
With these activities you will have a great impact on our business:
Performs activities that combine analytical skills with adequate knowledge of software and hardware technology, in order to develop, testing, implementation and modification of the IT systems inluding software telecom applications for mobile and fixed domains:
Development and adaptation activites related to the telecom customized peices of software.
Implementation of new software solutions and functionalities.
Troubleshooting of the specific telecom pieces of software and hardware related issues.
Evaluation and optimization of the IT Telecom systems.
Development and design of the specific software solutions in a predefined framework in accordance with the requirements of the Vodafone operators.
Adapting software packages by using specific programming languages in order to stabilize and optimize the networks under this job responsibility.
Configuration, integration and optimization network software parameters in accordance with the defined quality criteria, using programming languages and methods specific to telecom applications.
Investigating and solving high complex technical issues escalated by other teams departments.
Testing software packages / applications on test environment for identification and remediation of malfunctions, followed by implementation on the production environment.
Emergency remediation by applying software or hardware reconfiguration methods
Performing evaluation and optimization of the telecom systems by checking and modification the software/hardware parameters of live specific telecom applications.
Carrying out periodic preventive checks of specific telecom systems using software specially developed for identification and solving latent software and hardware issues of thw telecom systems.
Must know the obligations, and the responsibilities stipulated in the Internal Rules of Conduct Document, the Job Requirements Document, the other specific job related procedures and internal rules of the Company.
With these skills you are a great candidate:
English written and spoken – C1 level
Team player
Communicative
Proactive attitude
Willing to learn on the go
Operating systems, databases,
Computer applications specific to mobile and fixed telecommunications
Solid knowledge and proven work experience in GSM / UMTS / LTE
Higher technical studies (eg: Electronics and telecommunications, Automation and Computers, Informatics, etc)
Sounds like the perfect job? We've got even more to offer:
In this pandemic period we have 100% work from home for your safety.
Medical and dental services
Life insurance
Dedicated employee phone subscription
Special discounts for gyms and retailers
Annual Company Bonus
Ongoing Education – we continuously invest in you to ensure you have everything needed to excel on the job and enhance your skills
You get to work with tried and trusted web-technology
Getting in on the ground floor of and technology changing company
Flexible Vacation – Take time off when you need it, we trust you!
#_VOIS