Job details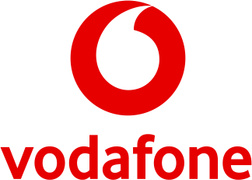 Engineer 1st Line
Looking for Premium Talent
Career level
No experience, Entry (0-2 years)
Employment type
Full time
Spoken languages
English
- Advanced
* all languages are compulsory
Your day to day:
Provides 1st Line specific technical services related to live information systems of telecommunications operators (Vodafone OpCo or JVs).
Ensures the development, implementation, correction and testing of software and hardware solutions for information systems and telecom applications existing in the networks of operators, in order to meet the quality and response time requirements of the projects.
At the request of customers (Vodafone OpCos) - identifies, develops and implements solutions to solve software and hardware deficiencies in the respective networks. The solutions provided involve changes to existing software systems or the implementation of new software components to maintain the functionality of the current systems.
If the complexity of the software or hardware deficiencies in the network is too high, or the time limit defined for such a troubleshooting, depending on the severity of the project, is in danger of being overstepped, escalates these projects for resolution to the technical leaders or to 2nd Line, the higher technical level.
With these activities you will have a great impact on our business:
Performs activities that combine analytical skills with adequate knowledge of software and hardware technology, in order to develop, test and modify computer systems containing telecommunications, mobile and fixed software applications.
Development and update of custom software
Implementation of new software solutions and functionalities
Fix software and hardware deficiencies
Evaluation and optimisation of software and hardware performance of information systems
With these skills you are a great candidate:
Knowledge of telecommunication services and technologies (GSM, UMTS, LTE, IP, PDH, SDH, DWDM)
Capable to understand and to work with different Windows applications (WEB - based)
Good communication skills
Team working oriented
Good knowledge of English language
Nice to have:
University degree: Faculty of Electronics, Telecommunications, Information Technology
1-2 years of experience in Operations and Maintenance activities
Sounds like the perfect job? We've got even more to offer:
In this pandemic period we have 100% work from home for your safety.
Medical and dental services
Life insurance
Dedicated employee phone subscription
Special discounts for gyms and retailers
Annual Company Bonus
Ongoing Education – we continuously invest in you to ensure you have everything needed to excel on the job and enhance your skills
You get to work with tried and trusted web-technology
Getting in on the ground floor of and technology changing company
Flexible Vacation – Take time off when you need it, we trust you!
#_VOIS