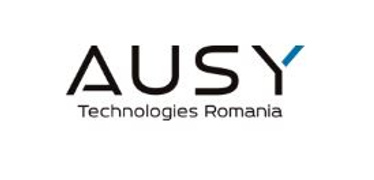 Embedded Software Developer – Firmware Engineer
Career level
Entry (0-2 years), Middle (2-5 years), Senior (5-10 years), Executive (>10 years)
Hiring candidates willing to relocate
Yes
AUSY Technologies Romania is part of the AUSY Group, an International Advanced Technology Consultancy and Engineering Company. AUSY Group currently operates across 10 countries through its more than 6500 employees, sharing three defining concepts "Vision, High Quality Commitment".
The company has offices located in Bucharest and Sibiu. Our mission is to be a trusted technology partner, providing clients with innovative project solutions and tailored consulting services. AUSY Technologies Romania works with clients on a vast range of projects across diverse industries, among which Aeronautics, Space Industry, Defense, Energy, Telecommunications, Healthcare, IT and Banking, Multimedia and many more.
As an Embedded Developer, you will have the amazing opportunity to shape the way we develop our products.
We are looking for you, the one with a software development background, if you are interested to work with cutting edge technology with a collaborative and agile team.
As our team member, you will be part of an electrical project, using various technologies. Our project will include low layer, middleware and application development, embedded inside the PLC modular range of product.
You will:
Have responsibility for all aspects of firmware and embedded software;
Specification, implementation and verification of embedded firmware modules;
Definition of firmware verification and validation environment;
Perform full-process development of project;
Documentation of design and evaluation results;
Perform duties in all areas of development: development, requirements specification, initial design, coding, debugging, testing and deliver.
What you need in order to join the team:
Previous work experience in Embedded C;
Experience with RTOS – VXWORKS, Linux;
Knowledge of Ethernet services (FTP, HTTP, SNTP);
Knowledge of virtualization;
Cloud computing and infrastructure deployment (Openstack technology);
System app level architecture knowledge;
Software Engineering degree or equivalent.
We are welcoming you with:
Attractive salary package, including several types of bonuses;
Challenging and interesting projects in a dynamic international working environment;
Professional trainings, promotion possibilities and a carrier plan development;
The chance to meet and work in our clients' locations all over the world;
Access to a private medical insurance to take care of your health;
Meal tickets.
...AND MORE:
Opportunity to learn from talented and forward-thinking people in our team.
Flexible working program.