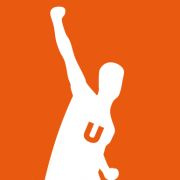 Elektromonteur woningbouw, Nieuwegein
Career level
Entry (0-2 years), Middle (2-5 years), Senior (5-10 years), Executive (>10 years)
Beschikbare elektromonteur woningbouw, wij zoeken jou!!! Wij zijn voor onze opdrachtgevers op zoek naar elektromonteurs in de omgeveing Nieuwegein.
Job Requirements: Uitzendmarkt is een landelijke ambitieuze uitzendorganisatie met jarenlange ervaring in de personele dienstverlening. Mede door de persoonlijke aanpak en de betrokkenheid van het groeiende aantal medewerkers en franchisenemers heeft Uitzendmarkt als missie om langdurige arbeidsrelaties aan te gaan. Dit doen we door middel van het volledig voorzien in de wensen van zowel opdrachtgevers als werknemers.
Functie-eisen
minimaal een MBO 2 elektrotechniek;
vca;
minimaal 5 jaar ervaring met elektrotechniek in de woningbouw;
rijbewijs B;
eigen vervoer is een pre, zelfstandig bij de organisatie kunnen komen een eis;
een representatieve uitstraling;
Arbeidsvoorwaarden
Nog steeds zoekende naar een nieuwe job maar geen passende vacature bij jouw profiel? Stuur je CV inclusief motitvatie naar meer informatie neem contact op met Uitzendmarkt Barendrecht via of
Salary Benefits: Salaris afhankelijk van ervaring en opleiding
Source:
Please note that if you are NOT a passport holder of the country for the vacancy you might need a work permit.