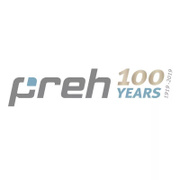 Electronics Engineer in Quality Laboratory
Career level
Middle (2-5 years), Senior (5-10 years)
Spoken languages
English, Romanian
* all languages are compulsory
Ideal candidate

For our location Ghimbav near Brasov we are searching for an Electronics Engineer working in the quality Laboratory for analysis and investigation of the defective electronic modules coming from customer complaints or internal analysis, considering the functionality, quality and costs.
Required experience:

• University Degree in Electronics, Telecommunications, Automatics, Electro-technics, Mechatronics.
• Knowledge in measurement techniques; test equipment: oscilloscope, multi-meter, function generators (usage of thermographic camera, optical camera is advantageous )
• Debugging of electronic circuits.
• Analog and digital circuits background and schematic design tools, knowledge in embedded systems with microcontrollers.
• Hardware or system knowledge (interpretation, simulation and analysis of hardware modules and functions), ability to work as a member of a team in an international environment.
• Experience in automotive electronics including networking (CAN, LIN) advantageous.
• Knowledge about EMC & ESD design constraints, process-oriented, structured and analytic.
• Good English skills in writing, reading and speaking.
• Good communication skills.


Job description

Essential Duties and Responsibilities:
• Investigation and analysis of defective parts coming from customer claims or detected internally regarding control units/modules considering the electrical tolerance, limitations and the requirements of the automotive industry (checking of electronic circuit diagrams, schematics, documentation).
• Test and define the limits of the analysis results to meet the "robustness validation" criteria.
• Development of testing procedures, testing HW components in order to detect the issues.
• Supporting the quality customer engineer and/or the quality internal responsible in the analysis of the complained and/or internal detected defective parts.
• Analysis, specification, documentation of debugging analysis.
• Support in the analysis of the new upcoming processes SMT/THS in regard with analysis of defective parts, development of the tests in control plan in order to prevent these failures.