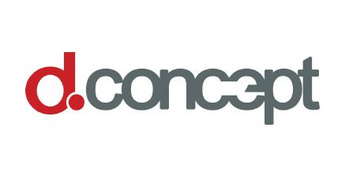 e-commerce group looking for skilled Web Designer
Career level
Entry (0-2 years), Middle (2-5 years)
If you are talented, up to date with the latest developments in web design , ambitious and eager to improve your skills, you fit our profile.
We are looking for someone that can combine technological expertise in website management with creativity in order to develop and expand our websites and public visibility.

Who are we? We are one of the largest providers of interior design products and services, serving clients all around the world and leaving our print in their home through our products or design ideas.

Responsibilities

• Build and modify pages/static blocks of our websites according to the specifications of the supervisor.
• Create HTML pages
• Build websites for our customers and ensure functionality along with maintenance after handing them to the customer.
• Verify compatibility of our websites with different browsers used by our clients, both for Desktop users but also mobile.
• Find and implement solutions for improving the websites functionality or visual impact
• Find and implement suitable extensions for the website design required
• Keeping evidence and reports regarding the websites evolution using a set of tools such as Google Analytics, as well as initializing solutions to improve the results.
• Connect websites activity with social media activity and analyze the customer behavior on both sides.
• Bring up proposals for website improvements based on the latest trends in the website presentation.
• Create original content for the websites
• Create online marketing campaigns along with the project manager

Required skills

• Knowledge in Webdesign/ Wordpress
• Knowledge in Photoshop/ Illustrator
• Ability of collecting and filtering essential information for the websites related to the targeted domain
• Good notion of proportions and a good eye for the detail
• Ability of managing deadlines
• Knowledge in Magento platform – not mandatory, however it is a Plus
• SEO skills - not mandatory, however they are a Plus
• HTML knowledge

Candidate profile:

• Creative with high standards
• Knowledge of English language
• Good communication skills
• Patient and resilient to stress
• Efficient and hard working
• Technical skills

What we offer:

We invite you to work in a dynamic, fast growing environment and offer you the possibility to develop yourself and your skills within one of the most active international brand.
Beside the salary to motivate you, we offer bonuses for your performances, flexible program when needed and the perfect work atmosphere.