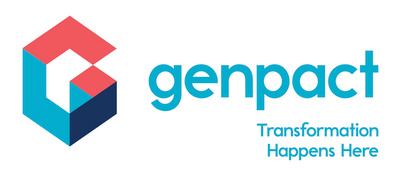 Do you speak French? Join Genpact Bucharest today!
Career level
Entry (0-2 years)
Spoken languages
French, English
* all languages are compulsory
What are we looking for?
A good level of French is mandatory and you will also need a good level of English to do the job will work as part of a large and friendly team so it's important to be a team like customer management skills as well as a keen eye for details and problem solving we will value your willingness to learn!
What will your job be about?
Genpact continuously hires German speakers in areas like:
Finance
Your job will involve invoice and payment processing,making sure that your customers' clients make accurate payments and adhere their deadlines and agreed policies, reconciling the accounts of the vendors and reporting activities if needed. Accounting skills aren't a must. These activities will require maintaining a constant relationship with the client's business representatives. Your approach needs to be number-driven, as well as people-oriented.
IT Support
How about being the single point of contact in IT matters, for your client? Be it phone, chat, e-mail or ticketing platforms your support is highly valued and appreciated! You will provide support for user requests around hardware, software, network and service issues and you will coordinate incident resolutions with Level 2 and Level 3 staff.
Procurement
This role is a key link between your clients and their providers, as you will oversee the process of supplies' delivery. Deep understanding of your clients' business, great negotiating skills and market awareness is required from you to become a trusted partner for our will process & book the purchasing requisitions, purchase orders, materials catalogues, delivery notes, goods receipts and other procurement documents.
Customer service
Understanding your clients' business is an integral part of your do value customer and vendor management skills as well as a keen eye for details. You will develop your customer orientation, analytical thinking and team work skills!You will learn how to work in a virtual environment, interacting with colleagues and clients all over the can you make a difference? Understand your customer's needs and exceed its expectations with a friendly and can-do attitude.
We welcome you to be our next Genpacteer! Genpact stands for "generatingbusiness impact." We are the largest international provider of businessservices in Romania. We architect the Lean DigitalSMenterprise through a unique approach that reimagines our clients' middle andback offices to generate growth, cost efficiency and business agility. Ourhundreds of clients include more than one-fourth of the Fortune Global 500. Wehave grown to overpeople in 25 countries, with over 4000 colleagues inour European you want to find out more about Genpact andhow you can Learn. Grow. Succeed., visit our career website ://://(Iride Business Park, Pipera) and Cluj-Napoca (United Business Center).