Job details
INACTIVE AD:
The employer is not currently actively recruiting for this position, but you can apply for the ad.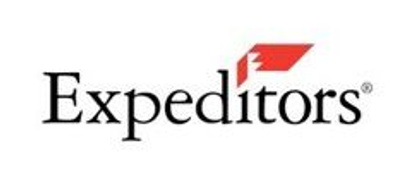 District Sales Executive - based in Timisoara
Career level
Entry (0-2 years), Middle (2-5 years)
Employment type
Full time
Spoken languages
English
- Medium
* all languages are compulsory
Company Description
Expeditors is a global logistics company headquartered in Seattle, Washington. As a Fortune 500 company, we employ over trained professionals in a worldwide network of over 330 locations across six continents. Expeditors satisfies the increasingly sophisticated needs of international trade through customized solutions and seamless, integrated information systems.
Job Description
The focus of the District Sales Executive is on achieving results that are aligned with the overall organization and it's strategic goals. Initiative, coupled with a sense of competitive drive, and the ability to stay focused on results despite changing conditions, is the key to achieving the performance objectives of the District Sales Executive role at Expeditors.
The DSE orchestrates involvement of multiple people in our Sales process, so that new customer revenue is consistently secured for our district office and Expeditors network.
These are the minimum results expected from a successful District Sales Executive:
Manage an assigned territory and demonstrate extensive knowledge of potential customers and competitors in this area.
Manage and organize work efforts to exceed sales plan as developed in conjunction with local management.

Achieve sales goals through hands-on market planning, personal sales execution and development of business relationships with key customers, new business and retention.

Maintain constant familiarization of product offerings and developments.

Timely data entry in our Customer Relationship Management tool.

Orchestrate customer / branch relationship and collaborate with regional Product, Service, Geo, and Knowledge Management resources.

Participate in the creation of value-added solutions for customer's logistics needs, including supporting diagrams and cost-benefit calculations.

Support the transition of new accounts through customer introductions, information transfer, and securing any necessary customer paperwork. When needed, support AR (accounts receivable) collection.

Attend training & development sessions to continue developing selling skills and updating Expeditors Product and Service knowledge.

Involvement in local trade groups, as directed by the District Sales Manager.

Take on additional assignments, as required supporting company needs.
Qualifications
The ability to meet with customers off-site on a regular basis.
Oral and written proficiency in the English language.
Strong problem solving, organizational, and interpersonal skills.
Ability to work productively both individually and in a team environment.
Sense of urgency for goal achievement.
Self-motivated with ability to work in a fast paced and constantly changing environment.
Comfortable with regular data entry on a laptop computer.
Strong rapport and relationship building focused.
Empowered to make quick decisions in response to changing conditions.
Extroverted, confidence, enthusiastic and persuasive.
Influences others to action.
Timeliness and accountability for results.
What do we offer?
Private Medical Subscription
Meal Tickets
Bonuses based on Performance
Training and Personnel Development Program
Training and Education Program
Company contact details:

Expeditors International Romania .

Willbrook Platinum Center (Corp B)
Şos. Bucureşti-Ploieşti NrEt. 3
Sector, Bucureşti, România
All your information will be kept confidential according to EEO guidelines.
This position is open only to candidates based or willing to relocate to Timisoara, Romania.