Job details
INACTIVE AD:
The employer is not currently actively recruiting for this position, but you can apply for the ad.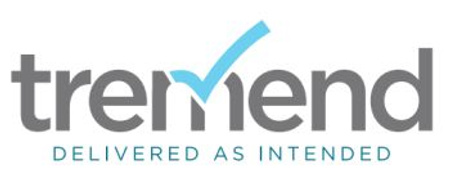 Career level
Senior (5-10 years), Executive (>10 years)
Employment type
Full time
We are looking for a Director of Engineering to join our team and be involved in the consolidation and growth of our operations through alignment to and improvement of our work processes. The ideal candidate has a technical background, excellent people and management skills along with a bold desire to tackle challenges posed by working in a company in full expansion.
Responsibilities:
Supervise and coordinate the daily operations of a group of departments
Participate in the recruitment process
People forecast coordination and issues resolution
Direct management, coaching, guidance and support for the Engineering Managers leading the departements
COO monthly status analysis reporting
Participate in commercial strategy development and implementation
Collaborate with others in processes creation, adjustment, documentation and effective application in daily operations
Internal improvement initiatives coordination and follow-up
Presales activities involvement and coordination
Marketing activities involvement
Quarterly strategic planning
What we are looking for:
At least 5 years in a management role for 60 or more total reports
Strong technical background
Good understanding of agile methodologies
Leadership abilities with a both tactical and strategic mind
Excellent people and management skills
Great skills of working with with Google and Atlassian products
10 years of relevant IT experience
Bachelor's degree
Nice to have:
Previous experience in a Director of Engineering role
Previous experience in a software development company
Technical/IT-related bachelor degree
Some business facts about Tremend:
- 15 years of software development
- 700+ high complexity projects
- 60+ million people using our solutions
- Clients in 19 countries on 4 continents (North America, Europe, Asia, Australia)
- 20 internationally awarded projects
- Top EU telecom clients
Some cool facts about Tremend:
- 5 top global car manufacturers use our software
- One of the startups we worked for was acquired by Google®
- One of the founders climbed Mont Blanc (the other one does triathlons)
Some friendly facts about Tremend:
- Top salaries for top talent
- Nothing short of legendary buildings
- Fruit days
- Bonus days off with seniority
- Working from home days
- Premium medical insurance
- Performance bonuses
- And again, legendary corporate parties
We really welcome people:
- Ready to learn new things (we have some amazing mentors here)
- Able to teach us new things (we really appreciate and reward experience)
- Who don't want to be just another cogwheel in a huge code factory
- Wanting their work and skills to be recognized and appreciated