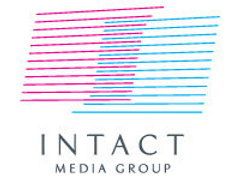 DIGITAL MARKETING TRAINEE
Career level
Entry (0-2 years)
Gross approximate salary / month in euro
100 €
Programme details
At Antena TV Group, we strongly believe in a strong back-office structure that provides streamlined processes which supports our production teams across all media groups. Thus, we're looking for people who are passionate about a career in the media industry, one of the most interesting, demanding, dynamic and creative industries. This role provides an exciting opportunity for ambitious marketers, striving towards marketing manager, passionate for digital marketing, to participate at the development and growth for Antena's digital platforms.
The Antena TV Group Management Traineeship Programme was designed to give young professionals an opportunity to write their own chapter in Antena's Marketing Team Success Story, providing them with detailed knowledge of the marketing side of digital channels.
Over a period of 18 months, you'll work with all the specialists in the field and learn more about topics like digital marketing branding, research, event management, project management and budgeting. After 12 month of learning about digital marketing in Antena TV Group, in the final stage of your traineeship (the last 6 month), you will work autonomously on digital marketing projects.
Job duties/development:
Assists the Marketing Director in planning the marketing plan for digital antena's channels and other digital platforms;
Elaborates and implements a digital consumer marketing strategy that is in line with the strategic objectives and traffic growth targets of the business under the supervision of Marketing Director;
Participates in developing innovative and creative ways to acquire new users, retain existing ones and ensure that the channels of Digital Antena communicates with consumers across all relevant digital and mobile platforms;
Works closely with the Digital Antena team and Marketing team to ensure that all communications are aligned and that the digital marketing plan is totally integrated with the consumer plans;
Delivers cross-platform digital marketing campaigns which will have included search, SEO, display, video social media and mobile;
Develops and manages digital marketing campaigns under the supervision of Marketing Director;
Oversees the social media strategy and analyse marketing demands;
Cooperates with IT Programmers Team to promote marketing strategies.
Job requirements:
Excellent university degree (preferably online Digital Marketing or equivalent);
Minimum 1 year of experience in the marketing department (digital team), ideally within digital marketing agency or digital media companies;
Excellent understanding of the Business & Marketing Plans and objectives;
Digital environment – advance knowledge;
Understanding of SEO and Google Analytics;
Demonstrates knowledge of the marketing mix;
Good understanding of brands and digital tools;
Excellent communication, presentation and creative skills;
Excellent collaboration skills and the ability to work in a dynamic and demanding environment;
Strong understanding of customer and market dynamics and requirements;
Strong initiatives, problem solving and leadership capability;
Willingness to accept responsibility;
Business proficient in English is a must.