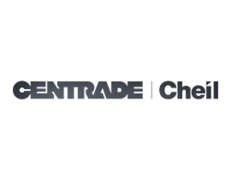 Digital Analyst
Career level
Middle (2-5 years)
Spoken languages
English - advanced
Experience in similar position: 2-3 years
Skills:
- Technically inclined and highly proficient in working with Adobe Analytics and/or Google Analytics (or other multiple clickstream analytics tools);
- Experience with data visualization tools (like Tableau, Qlik, Google Data Studio);
-Ability to examine large and varied raw data and and extract actionable insights;
- Understanding of web analytics code - experience working with developers to define requirements, implement code and validate data;
- Experience using tagging management solutions;
- Understanding of user centered design;
- Able to use split testing to compare page variants (A/B testing);
- Experience with web, mobile and PC application tracking;
- Excellent communication skills, including the ability to clearly and effectively communicate complex subjects and present findings to stakeholders at all levels;
- Reporting/analysis experience at an online retailer, ecommerce setting, digital agency or equivalent experience;
- Bachelor's degree, preferably in Business, Marketing, Statistics or a technical/quantitative field.
Job Responsibilities:
Daily work with Adobe Analytics and other data insights tools
Custom Metrics Report Audits: To identify gaps in tracking context for user actions.
Custom Dimension Report Audits: To certify content can be grouped for analysis.
Reporting Requirements Audits: To ensure data collected is still relevant.
Weekly dashboard with week/ week, compared to same week prior year, covering all website properties and subs with highlights. Monthly dashboard with trended metrics across website properties, audiences, and subs.
Consumer Campaign On Demand Analytics: Pre-launch tracking support as required for customized page designs, templates, or objectives. Data flow validation at launch Campaign dashboard for spot-check of metrics mid-cycle.
Standardized product launch campaign analytics development and publication in support of launch; traffic and engagement.
Constantly expand web behavioral insights with site survey, social insights, campaign, etc.
Opportunistic analytics to drive actionable insights for content and user experience on website.
UX analytics and recommendations including format, methodology, and cadence.