Job details
INACTIVE AD:
The employer is not currently actively recruiting for this position, but you can apply for the ad.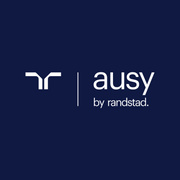 DevOps Lead
Looking for Premium Talent
Career level
Middle (2-5 years), Senior (5-10 years)
Employment type
Full time
Remote job
(the activity is performed from home)
Spoken languages
English
- Advanced
* all languages are compulsory
We are looking for a DevOps Lead to join our AUSYTeam. You will work with multiple project teams to automate manual processes and help to implement integrated solutions and application deployments with an automation first mindset.
Responsibilities
Facilitate the continuous delivery of quality software using DevOps practices and principles;
Ensure all updates move from development through staging to production seamlessly through CI/CD pipelines & automation;
Design and build systems which empower developers to rapidly build and deploy applications at scale. Assist developers early on in application development with architectural decisions right through to application deployment;
Environment provisioning, sandbox management, data management;
Ability to collaborate with developers, product managers, QE, support teams to support ongoing environment, code move, release management process;
Responsible for identifying opportunities to automate recurring activities and identifying long term options such as self-service;
Championing the mindset of DevOps and Agile within the team to achieve business benefits including: Faster Time to Market, Faster ROI, Predictable Release Cadence, Optimized Delivery Times, Cost Optimization, Risk Reduction.
Requirements
4+ years work experience in a DevOps or similar role;
Salesforce Certified Development Lifecycle and Deployment Designer Certification;
Knowledge of Salesforce programmatic concepts (Apex, LWC);
Fluency in one or more scripting languages such as Python or Ruby;
In-depth, hands-on experience with Linux, networking, server, and cloud architectures;
Experience in configuration management technologies such as Chef, Puppet or Ansible;
Solid understanding of how to configuration, deployment, management, and maintenance of large cloud-hosted systems; including auto-scaling, monitoring, performance tuning, troubleshooting and disaster recovery;
Proficiency with source control, CI, and testing pipelines;
Experience with Git, Gitlab, Jenkins, TestRail;
Proficiency in Salesforce DX and Salesforce CLI.
Nice to have
Salesforce System Architecture Certification;
Experience large-scale big data systems;
Experience with Containers and orchestration services;
Understanding of fundamental network technologies like DNS, Load Balancing, SSL, TCP/IP, SQL, HTTP;
Understand cloud security and best practices.
Benefits
Attractive salary package according to your experience, including several types of bonuses;
Meal tickets;
Access to a private medical insurance to take care of your health;
Challenging and interesting project in a dynamic international working environment;
Possibilities of promotion and development of a career plan;
The chance to meet and work in our clients' locations all over the world;
Benefit from international career opportunities.
*Due to the current situation, we take all the necessary measures for everyone's safety. All our recruitment process steps will be taken remotely.
AUSY Technologies Romania is part of the AUSY Group, an international Consulting and Engineering company in Advanced Technologies with a business model based on innovation and complementary services between information systems and industrial systems. As a subsidiary of the Randstad Group, we operate within IT, Engineering, Sales & Marketing, Finance, Life Sciences and Human Resources.
AUSY Group has been present in Romania since 2008 with constant growth. AUSY Technologies Romania has offices in Sibiu and Bucharest.
Our mission is to be a trusted technology partner, providing clients with innovative software project solutions and tailored consulting services. AUSY Technologies Romania works with clients on a vast range of projects across diverse industries, among which Automotive, Transportation, Security, Telecommunications, Aeronautics, Space Industry, Defense, Energy, Healthcare, IT and Banking, Multimedia and many more.
How do we really make the difference? It's all about our team!
AUSY Technologies Romania is founded on the excellence of our engineers and we consider our crew to be our most valuable asset. Our Agile software team consists of over 200 highly skilled specialists. We rely our success on our talented, determined and creative colleagues. AUSY's culture encourages our people to innovate, challenge, explore and grow!
We are dedicated to provide the best features based on our partners' needs, to integrate and manage the right mix of services for a hybrid customized solution. Our goal is to keep the quality of our expertise at a top level and keep our partners' costs in the right balance.
AUSY undertakes to protect all personal data entrusted to it. We will ensure that your personal data is processed in a manner that ensures appropriate security and confidentiality.
The AUSY Group's privacy policy is available here www dot ausy dot com/privacy-notice/.