Job details
INACTIVE AD:
The employer is not currently actively recruiting for this position, but you can apply for the ad.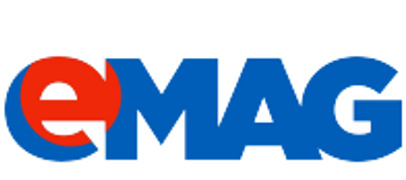 DevOps Engineer (Content, Alpha-IDOC Team)
Looking for Premium Talent
Career level
Middle (2-5 years), Senior (5-10 years)
Employment type
Full time
Description
The Content Platform plays a key role in the eMAG eco-system as it is responsible for all the content and structure of the eMAG product catalog. This means developing tools and applications that allow for the gathering, storing, structuring, and processing of all the data required for a product to be on sale on the eMAG platform (title, description, photo gallery, specifications, filters, unique identifiers, etc.)
As part of the development team, you will be responsible for projects like:
Building Content Management Systems storing tens of millions of products in multiple languages;
Automated translations between multiple languages, using machine translation and translation memory solutions;
Building content review and moderation solutions using machine learning algorithms and computer vision to automate the process;
Integrating complex flows across a multitude of internal and client-facing apps.
To accommodate and sustain such volumes described above we had to integrate the right tool for the right job, making the technological stack pretty complex. We are working to migrate towards a microservice architecture sustained by Docker and orchestrated by Kubernetes. Many microservices are written with PHP, using Symfony 4 as the main framework, but we also have tools written in Python and VueJs. Parallelization is made with queue Systems like RabbitMQ and Gearman and storage is made in databases like MySQL, MongoDB, Redis, and SOLR. Also, we have automation in the testing phase build upon PHPUnit and Codeception.
Responsibilities:
Develop and maintain CI/CD Pipelines
Develop and maintain performance tests
Develop, maintain and architect telemetry and alerting systems and continuously monitor the applications
Actively participate in the technical solutions of the new projects
Create and maintain documentation for existing systems
Develop and maintain deployment scripts, docker images, and helm charts
Implement security tools and keep all services up to date
Develop and maintain recipes for VM machines
Collaborate with other technical team members to design, implement, quickly troubleshoot and resolve any critical issues
Help the other team members to adopt new technologies
Stay in tune with the latest technologies; proactively identify areas for improvement and propose viable solutions.
Requirements :
Minimum 5-year experience in a similar position(Dev or Ops)
Experience with containerized applications running using Docker and Kubernetes
Experience with Puppet or other provisioning tools like Ansible, Chef, etc
Experience with RabbitMQ or other queue systems like RabbitMQ
Experience running applications with complex PHP environments and Symfony, or other frameworks like Laravel, ZF, etc.
Experience with Jenkins or other CI/CD tools like Github Actions, Gitlab CI, Argo CD, etc
Experience with monitoring and alerting tools like Prometheus, PagerDuty, NewRelic, etc
Experience with MySQL and MongoDB or other databases like Redis, Solr, ElasticSearch, etc
Experience with Redis or other caching systems like Memcache, CouchBase, etc.
Basic knowledge of a programming language(PHP, Go, Python, Js, Ruby, C, C++)
Will be a plus:
Basic knowledge of OOP
Experience developing PHP applications
Experience developing PHP frameworks like Symfony, Laravel, etc
Experience developing GO applications
Experience working with Cloud platforms like AWS, Google Clouds, Akamai
Benefits:
Grow Faster. Grow Higher.
We're always looking for the ones truly passionate about their work. If you are amongst them, you can rest assured there is a place for you in eMAG. We grew very fast and we are determined to keep doing so. What brought us here is our desire of continuous evolution and practical results.
Over 5200 people are working now in eMAG. We strongly believe in people development and therefore every year we invest more and more energy and resources to remain an organization that is constantly learning. We want to make sure that you'll have the most talented colleagues, as well as the proper environment to grow and achieve great results, to become what you desire on a personal and professional level.