Job details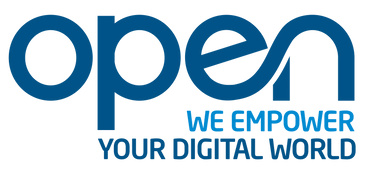 DevOps Engineer
Looking for Premium Talent
Career level
Middle (2-5 years), Senior (5-10 years)
Employment type
Full time
Open Digital Services Roumanie is an IT services company that employs consultants and programmers with a high standard of professional training, experienced in international projects that involve cutting-edge technologies.
We are specialized in complex applications, which allow the optimization of the activity and maximization of the profitability for our customers. We offer evolving solutions in various fields, such as finance: medicine, information security or public administration.
In a word: contributing to the creation of the innovative and open-minded companies of the future! That is the vision that drives our 3,650 employees in France, Belgium, Luxembourg, the Netherlands, and Romania.
What you will do:
The key actions will require to follow and manage operationally all the topics where the system team needs to be involved and to participate to the sprint as member of the Dev Team.
In addition, the DevOps Engineer will have the global vision on the technical stack and propose implementation solutions, being in charge also of the documentation process (Markdown).
Cloud platform implementation - follow and lead the migration of legacy ecosystem: [ Compute / Middleware / Storage / Network / Security / Batch Automation / File transfer system]
Cloud operator implementation - setup of the software architecture for event bus usage
Responsible to integrate various date sources (vHome, DataLake, Data4Sec, Zabbix)
In charge of support infrastructure managed via Neo4J solution
ELK stack : in charge of support of Elastic Search index (internal)
Profile:
+3 years' experience on similar roles
Fluent in English; French would be a plus
Understanding of Agile methodologies, GitHub
Previous experience with Terraform, Ansible, Jenkins
Knowledge on ELK, Unix/Bash, Apache/Nginx, Markdown
Optional experience with Neo4J, Pesit, Python or Docker / Openshift /Kubernetes
Attention to details
Team Player.
Profile
+3 years' experience on similar roles;
Fluent in English; French would be a plus;
Understanding of Agile methodologies, GitHub;
Previous experience with Terraform, Ansible, Jenkins;
Knowledge on ELK, Unix/Bash, Apache/Nginx, Markdown;
Optional experience with Neo4J, Pesit, Python or Docker / Openshift /Kubernetes;
Attention to details;
Team player