Job details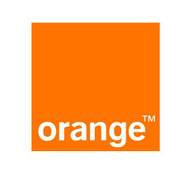 DevOps Engineer
Looking for Premium Talent
Career level
Middle (2-5 years)
Employment type
Full time
How would you like to work in IT & Communication, toying with cutting edge technologies and enjoying your life? Come closer to #LifeAtOrange.
We'll recruit you from the safety of your home and we'll prepare you for the challenges of this period – for the time being, our activity is carried out remotely.
Orange Labs International Center is to build a team around Cloud & Data area for Home Management perimeter (TV, Device Management, Data Analytics projects).
If you want to be part of a young and dynamic team, together with software developers, system engineers, service and project managers, this is your chance.

In your daily activities you will have the opportunity to work on Cloud and Data environments with new technologies and DevOps tools while delivering in Agile methodology.

What we're looking for:
As DevOps Engineer, you will be part of an Agile project team working in sprints to build and deliver new platforms. You will contribute to the study, technology proposition, development, integration and testing of the solution.
You will participate in all Scrum Events as Planning, Daily Scrum, Sprint Review, Retrospective meetings. During these meetings you will take tasks from the team's backlog each sprint, implement them and present the new features in the review meeting at the end of the sprint.

What you'll be doing:
• Integration, Packaging, Testing and Acceptance of new features
• Prepare releases for specific modules/scripts, when needed
• Prepare and sustain part of the demo meeting at the end of the Sprint
• Prepare/Update the related documentation of the integrated service
• Troubleshoot, report and resolve issues, appearing during installation, integration and acceptance phases
• Improve existing scripts/tools/processes or Develop new ones, according to the needs, in order to facilitate the automation/ease of installation, configuration, testing, operation, etc.
• Cooperate with Solution Architect and other project stakeholders, to ensure the delivery plan and quality are being met
• For more testing related missions: Prepare/Deploy the test environment, execute installations, test cases and scripts
• Level 3 support on live platforms (business hours)

What you need to know/have:
• Virtualization / Cloud Native technologies (AWS or Google Cloud or Azure)
• Experience with automation deployment tools (. creating scripts to install, configure and maintain applications - Ansible, Terraform)
• Kubernetes deployment frameworks (Tanzu, Anthos)
• Linux systems (system and network parameters)
• Experience with relational and non-relational databases (.: MySQL, Oracle, MongoDB)
• Previous software development; packaging and versioning of software applications

We would also appreciate (nice to have):
• Experience with ElasticSearch, Kibana, Grafana, Prometheus, Apache
• Experience with Jenkins
• Experience and knowledge with NiFi, Kafka, Spark, Cassandra
• Experience with Agile / Scrum way of working is appreciated
• FinOps
• Knowledge of the DevOps specific tools like GIT, Jenkins, Selenium, Puppet
• Strong scripting skills: bash, Python, etc.
• Experience with Docker
• Network concepts: switching, load balancing, routing, firewalls, IPs, DNS
Working language(s): excellent English, French will be a plus.

What's in it for you
Performance Bonuses – based on your results & the company's;
Loyalty Bonuses, if you extend your stay;
Electronic Meal Tickets - as you imagine;
Medical & Life insurance for you - facilities for your family, too;
#WFH & Flexible hour;
Professional GSM subscription;
Personal GSM subscription, also [because we believe in communication!];
Special grants on Smartphones & devices; discounts for Orange products & services;
Development Platforms - Orange Learning, Trainings, Career Counselling, Coaching & Career plan mentoring;
Wellbeing Programs – we support your Zen & more!
Come & work for a #TopEmployer company. You could be part of an organization where great colleagues and team spirit support your professional development.
Apply and let's have a remote-talk.