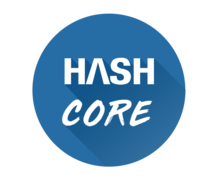 Blockchain developer
Spoken languages
English, French
Gross salary / month
1500 - 2500 €
We're looking for a Blockchain Developer willing to be part of a team tasked with building the blockchain solutions and tokens.
Main Tasks
Develop, Code and Deploy cryptocurrency assets
Work on Distributed Ledger Technology
Monitor blockchain technologies.
Research, strategize and educate on methodology and best practices for blockchain design, implementation, and deployment
Requirements:
Must have 3+ years of experience with distributed software development preferably in C++, Java or Go
Must have hands on experience with all aspects of software development: data, server side, UI, and open source software.
Expert knowledge of peer-to-peer distributed system design and implementation, including familiarity with state-of-the-art academic literature on the subject and practical knowledge on engineering successful peer-to-peer systems.
Understanding of basic cryptographic principles
Strong background in security-oriented system design
Good understanding of algorithms and data structures.
Experience in the implementation and protocol details of a widely-deployed public blockchain
Able to be part of a team that focuses on simple well tested code, automated builds, code reviews and scalability in mind.
Passion for building the new internet for decentralized apps
Strong problem solving skills, ability to think fast and thoroughly
Will respond directly to the CTO
Pluses
Angular
Solidity
Type Script
Client side JavaScript, MVVM frameworks
NodeJS
Blockchain & Hyperledger
Machine learning
Join our team with a motivating salary package, a friendly working space, flexible working hours and a dynamic work environment.
Who we are
HashCore is a cryptocurrency mining company brought to you by a team of crypto mining experts. We have been involved in the cryptocurrency revolution since the early days of Bitcoin and have many years experience in cryptocurrency market, mining and especially in computing hardware since 2001 throughout our mother company Tronix Computers Limited based in London UK.
AtHashCorewe try to be as transparent as possible and inform our customers on how mining works with the complex nature of mining and changing factors such as mining difficulty, cryptocurrency exchange rates, utility costs, hardware costs etc…
We provide mining solutions and mining farm hosting to all kind of users, helping them to invest conscientiously in mining cryptocurrencies such as Bitcoin, Ethereum, Litecoin, Dash and many other Altcoins.