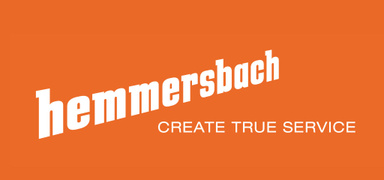 Deskside Support IT Technician / IT Engineer
Career level
Entry (0-2 years)
Gross salary / month
1100 - 1250 €
Hemmersbach is a global IT service provider. With over 4,000 permanent colleagues in more than 40 subsidiaries worldwide, we enable Device as a Service for the IT industry in 190+ countries. DaaS combines hardware, software, lifecycle services and financing into a single contract with a fee per device.
We are looking for an On Site IT Techincian in Galati.
Main responsibilities of the position are:
Lab Hardware support
Support of all types of hardware used in the lab area.
Hardware landing, move and end-of-line including assembling and disassembling
Hardware upgrades and parts replacements
Hardware troubleshooting and issues resolution including searching for suitable replacement parts, working with external vendors for on warranty systems, working with internal support teams
Firmware/remote management capabilities updates
Lab Assets/Capacity tracking and reporting
Lab OS/SW support
Support of all types of operating systems and software used in the lab area. Main OS types – 3. Linux (Ubuntu, Clear Linux).
OS installation using internal and external builds, automated and manual OS provisioning techniques, procedures and customer requirements
Performing OS configuration, software installations, troubleshooting and issues resolution including issues related to network, authentication, remote access etc.
Configuring OS install and post-install customization automations according to customer requirements
Configuring and testing OS provisioning automation frameworks in customer environment
Performing security patching and security compliance configurations including working with users to schedule downtime
Enabling and supporting virtualization solutions in labs at both hypervisor and VMs level
Lab Monitoring services
Hardware walkthrough diagnosis and resolution of found issues
Checking monitoring reports/alerts and resolution of found issues
End-User Computing support
Provide HW only support for end-user's PCs including break fix for hard down situations, managing a small stock of temporary loaner PCs, coordinating PCs shipments to Ireland for repair or replacement.
H&E - Physical touch contact for remote IT teams
Provide physical touch assistance to remote IT teams to support local IT systems including but not limited to network devices and cabling, servers in the local infrastructure room and printers.
Key requirements for the position are:
At least 18 months of experience within a similar position
Good/Excellent Verbal and Written English
Communication Skills
Excellent teamwork skills
Dedication to customer service
System Administration knowledge and experience for various versions of Linux and Windows
Knowledge and working experience with AD, DNS, DHCP, VNC, NIS/LDAP, SSH.
Solid TCP/IP knowledge and with the ability to troubleshoot system network connectivity related issues.
Working knowledge of networking and firewalls.
Benefits we offer:
A secure job in an exponentially growing international company
Taking responsibility of exciting projects with diverse challenges
Wonderful team spirit and a great working atmosphere in a friendly team
Direct and open communication
Very good opportunities for professional and personal further development thanks to our human resources development programme
Mentor programme for an easy start for new employees
Room for your own ideas and suggestions for improvement as well as their quick implementation due to brief decisions making processe