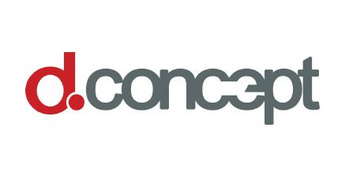 Design studio looking for Junior Architect
Career level
Entry (0-2 years), Middle (2-5 years)
If you are talented, up to date with the latest developments in 3D, ambitious and eager to improve your skills along with a team of specialized architects, you fit our profile.

We are looking for someone that can combine technical expertise with creativity in order to develop outstanding and new concepts for each project that we take on. The interior design field is an ever changing domain, which requires permanent update of our knowledge and a continuous connection with the latest trends in technology and product improvement.

Responsibilities

- Create original concepts for interior/ exterior spaces depending on the customer demands, the architects guidelines and technical possibilities of the space.

- Keep permanent connection with the commercial department collecting information regarding the products used in the project.

- Keep permanent connection with the executor department collecting information
regarding the stage of the working site and latest technical changes

- Realize reports with the status of the project/ services provided/ services remaining to provide

- Maintain communication with the workshops implicated in the projects

- Realize plans/ drawings or modify existing ones of the projects

Required skills

- Knowledge of Autocad and/ or Nemetschek ( knowledge of Nemetschek is a Plus)
- Knowledge of 3DS max
- Knowledge of Photoshop
- Knowledge of cinema 4D
- Ability of collecting and filtering essential information for the projects
- Ability of fast learning technical constraints of platforms, engines and software
- Good notion of proportions and a good eye for the detail
- Ability of managing deadlines

Candidate profile:

- Creative with high standards
- Knowledge of English language
- Good communication skills
- Patient and resilient to stress
- Efficient and hard working
- Technical skills
- Detail oriented

What we offer:

We invite you to work in a dynamic, fast growing environment and offer you the possibility to develop yourself and your skills within one of the most active interior design studios in Romania.

Beside the salary to motivate you, we offer bonuses for your performances, flexible program when needed and the perfect work atmosphere.