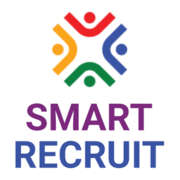 Deep Learning Engineer
Career level
Entry (0-2 years), Middle (2-5 years), Senior (5-10 years)
Gross salary / month
4000 - 8000 €
Availability for relocation in Zurich, Switzerland.

Software skills
Good knowledge of the most common image processing methods Experience in machine learning (at least 1 library for ML).
Solid knowledge of neural network architectures and knowledge of at least one corresponding framework (TensorFlow, Pytorch, Keras, etc.).
OpenCV Skills an advantage.
Good knowledge of relational databases, SQL, etc.
Good knowledge of NLP
Programming Languages
Knowledge/skills in the following programming languages: Python, others of advantage . R, Java, C++ including DS Libraries.
Visualization
Experience in using the following visualization tools: One or more; Tableau, Qlik, Spotfire etc.
Methods
Experience in the application of the following methods: Machine Learning, Advanced Analytics, Agile Project Management/ Agile.
Programming, Neural Networks.
Deep learning is an advantage.
Communication
Advantage: German.
Must: Solid knowledge of English.
Role
Use at the interface between business and IT.
Must be able to identify, communicate and document complex issues in an understandable manner.
Must be able to examine details without losing the big picture.
Can create high-quality code and related documentation.
Agile proactive team player.
Initial situation
Project-based agile working environment for the automation of complex processes in the insurance core business using machine/deep learning with focus on vision, . detailed image classification including image segmentation and object recognition. Linking with structured data for complete integration into business processes.

Infrastructure
OpenSource technologies . Keras, Pytorch, TensorFlow, etc. in combination with Microsoft/Amazon/Google Cloud (currently Google Cloud ML Engine).

Purpose
Analysis, model development, knowledge acquisition & utilization from primarily structured, but also unstructured case & metadata, as well as support of the Deep Learning Experts & Data Engineers in the project team.
Online interview
How soon are you available for relocation in Zurich, Switzerland?