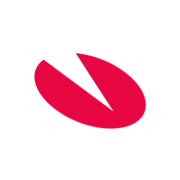 Dataspecialist Registration & Debt Collection
Career level
Middle (2-5 years)
Employment type
Full time
Spoken languages
English - Medium

Visma offers software and services that simplify and digitise core business processes in the private and public sector. The Visma group operates across the entire Nordic region along with Benelux, Central and Eastern Europe. With more thanemployeescustomer contracts and net revenue of € billion in, Visma is one of Europe's leading software companies. Visit .



Dataspecialist Registration & Debt Collection

Vacancy text:
1. Strategic job description
All Visma employees have the following responsibilities:
Comply with Visma ́s values
Be strong team players and contribute to a good work environment
Fulfil own responsibilities and follow through on commitments
Stay up to date to utilize own competence for benefit of Visma
Be result-oriented, deliver on time and with quality
Actively identify and implement improvements in processes and tasks
Comply with Code of Conduct, rules, and ethical guidelines

2. Work tasks and responsibilities
Increase the quality of the data needed in the department
Support colleagues to use the obtained data
Perform analyses and deliver reports
Cooperate with other departments
Testing new and existing functionalities
Support new and temporary colleagues

3. Authority
The general authorities of the role are those needed to carry out the tasks and responsibilities outlined in "Work Tasks and Responsibilities"

4. Measurement criteria
Report to the manager
Fulfillment of the role description and process(es) used by this role
Quality of work undertaken
Attitudes and behavior, feedback from customers, partners, colleagues, and own employee satisfaction
Use of the Quality Management system
Fulfillment of agreed goals and expectations

5. Requirements and personal qualities
Minimum MBO level or equivalent education
Experience may compensate for a lack of formal education in the area
Ability to change and adapt to new demands and expectations in the role versie
Good knowledge of the WRI processes
Good knowledge of the data-lake and data-warehouse
Specific knowledge of data analysis (. Power-BI)
High degree of accuracy
Analytical skills
Good knowledge of Excel
Hands-on mentality, proactive, service and solution oriented
Proficiency in English, good communication skills
Dutch is a plus